Podcast: Play in new window | Download (Duration: 38:52 — 33.2MB) | Embed
Subscribe: Google Podcasts | Stitcher | TuneIn | RSS | More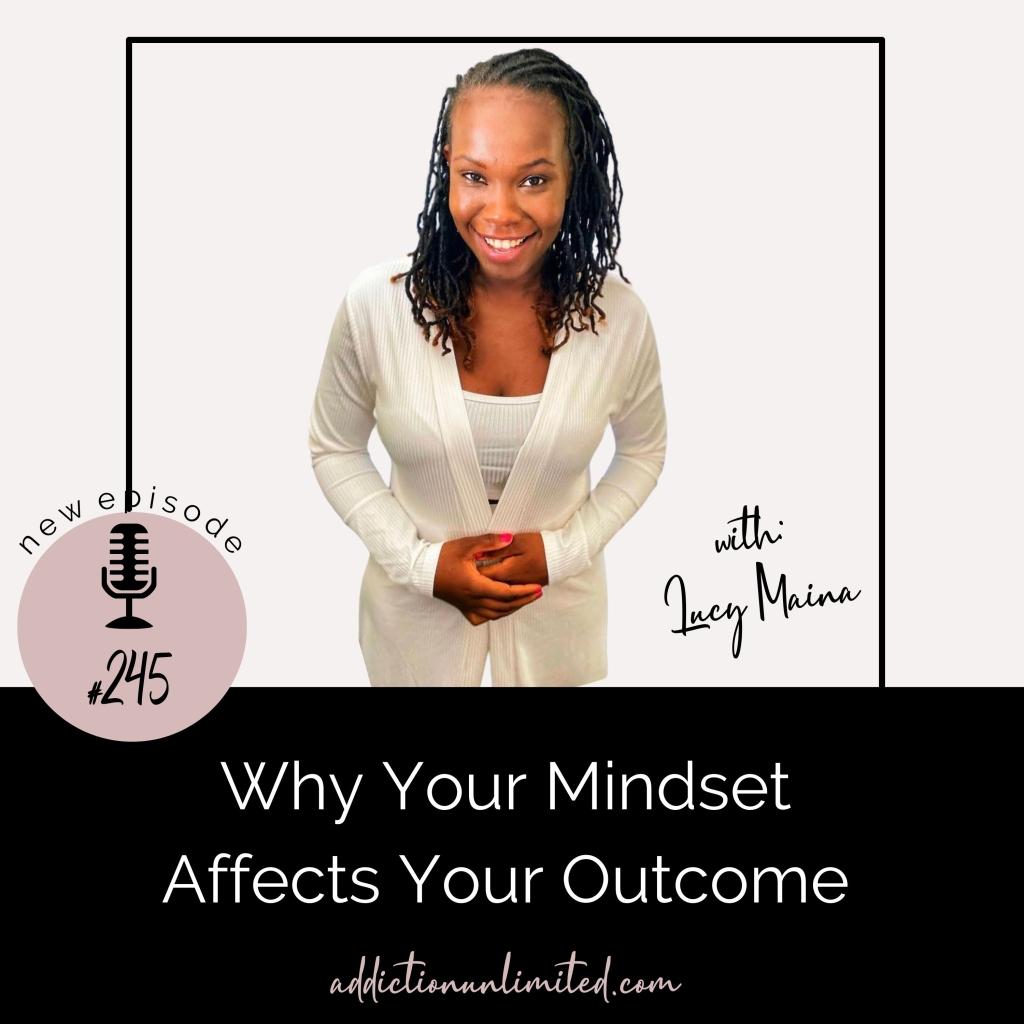 Feeling better, adulting better, and how life will steer you the right direction (whether you're ready for it or not!)
A mom with a huge heart, a nurse, and determined to change the game, Lucy Maina is here and she's ready to help you take action on your recovery dreams, move forward even when fear wants to hold you back, and use the gifts you already have to support your sobriety.
I love this interview with Lucy, and I know you will, too. In this episode we talk about how she channeled her energy from the beginning to support her decision to quit drinking, why her thoughts and mindset were such a powerful tool in the process, and the importance of getting comfortable being uncomfortable.
There are so many light bulb moments, "a-has", and brow-raising WOWS in this episode, I can't even name them all. You'll just have to listen to the podcast and hear them for yourself.
On this show, conversations have a life of their own and a lot of wisdom is revealed. And when Lucy says, "I decided to focus on two things that were really hard for me to distract me in the beginning," you're going to stop multi-tasking and listen in to hear the conversation that follows.
You're in for a treat, my friend! Listen in, get excited and inspired, and driven to take action with Lucy's insight and experience.
Links mentioned in this episode: 
Dry January Bootcamp:  addictionunlimited.com/bootcamp
Facebook Group: https://www.facebook.com/groups/addictionunlimited
Book A Call With Angela: addictionunlimited.com/call
Rate, Review, & Follow on Apple Podcasts
"I love Angela & Addiction Unlimited Podcast." <– If that sounds like you, please consider rating and reviewing my show! This helps me support more people — just like you — to keep moving forward to the recovery lifestyle they want.  Click here, scroll to the bottom, tap to rate with five stars, and select "Write a Review." Then be sure to let me know what you loved most about the episode!