Podcast: Play in new window | Download (Duration: 47:35 — 42.4MB) | Embed
Subscribe: Google Podcasts | TuneIn | RSS | More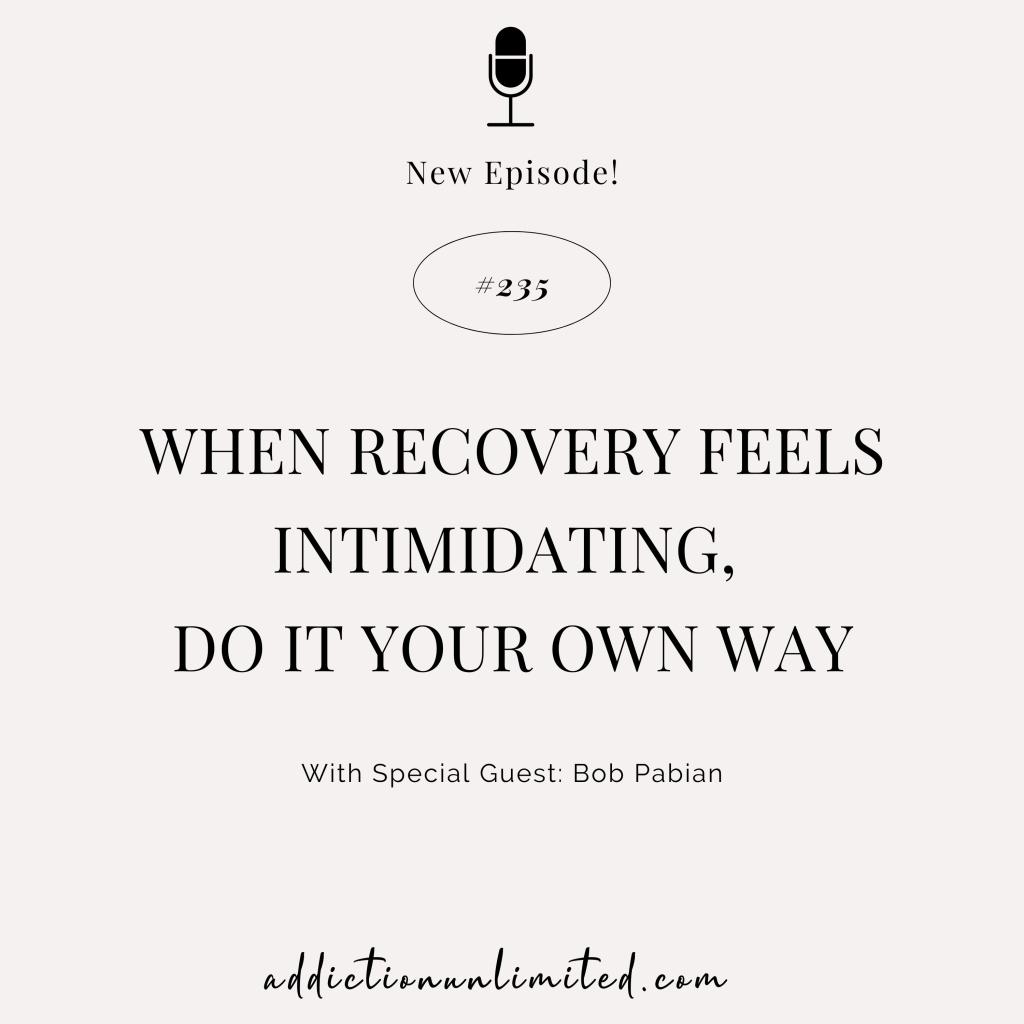 If you're a human being on this planet then I'm willing to bet there have been a million times that you have said, "If only I knew then what I know now, I would have ____________."
Yes, my friend. Hindsight is always 20/20, and it's so much easier to see the truth of your situation when you're looking back on it in the past rather than standing in it in the present moment.
It's also easy to look back and blame yourself for the "mistakes" you made. But here's the thing, you were doing the best you could with what you knew at the time. And when you know better, you do better
I mean, I thought it was a great idea to overpluck my eyebrows in the early 2000s, and here we are now spending a small fortune to restore those beautiful brows back to the thicker life they once had.
But all jokes aside, in this episode you'll meet Bob, one of my star clients with an incredible success story. He's going to share his own bumpy ride to recovery, how relapse helped him stay sober, the things that have given him a ton of momentum in his sober life and how he pieced it all together one step at a time.
Bob will also share a couple of things he did that really moved the needle. And, I hope you'll consider doing them, too.
As you know, it's my goal to share powerful experiences with you — both good and bad — so you can learn from them and create the sober life of your dreams.
So if you're ready, get out your earbuds and listen in!
Links mentioned in this episode: 
Post Acute Withdrawal (PAWS) episode: The Science of Sobriety and How To Feel Better Faster
Book A Call With Angela: addictionunlimited.com/call
Rate, Review, & Follow on Apple Podcasts
"I love Angela & Addiction Unlimited Podcast." <– If that sounds like you, please consider rating and reviewing my show! This helps me support more people — just like you — to keep moving forward to the recovery lifestyle they want.  Click here, scroll to the bottom, tap to rate with five stars, and select "Write a Review." Then be sure to let me know what you loved most about the episode!