Podcast: Play in new window | Download (Duration: 32:05 — 29.1MB) | Embed
Subscribe: Google Podcasts | TuneIn | RSS | More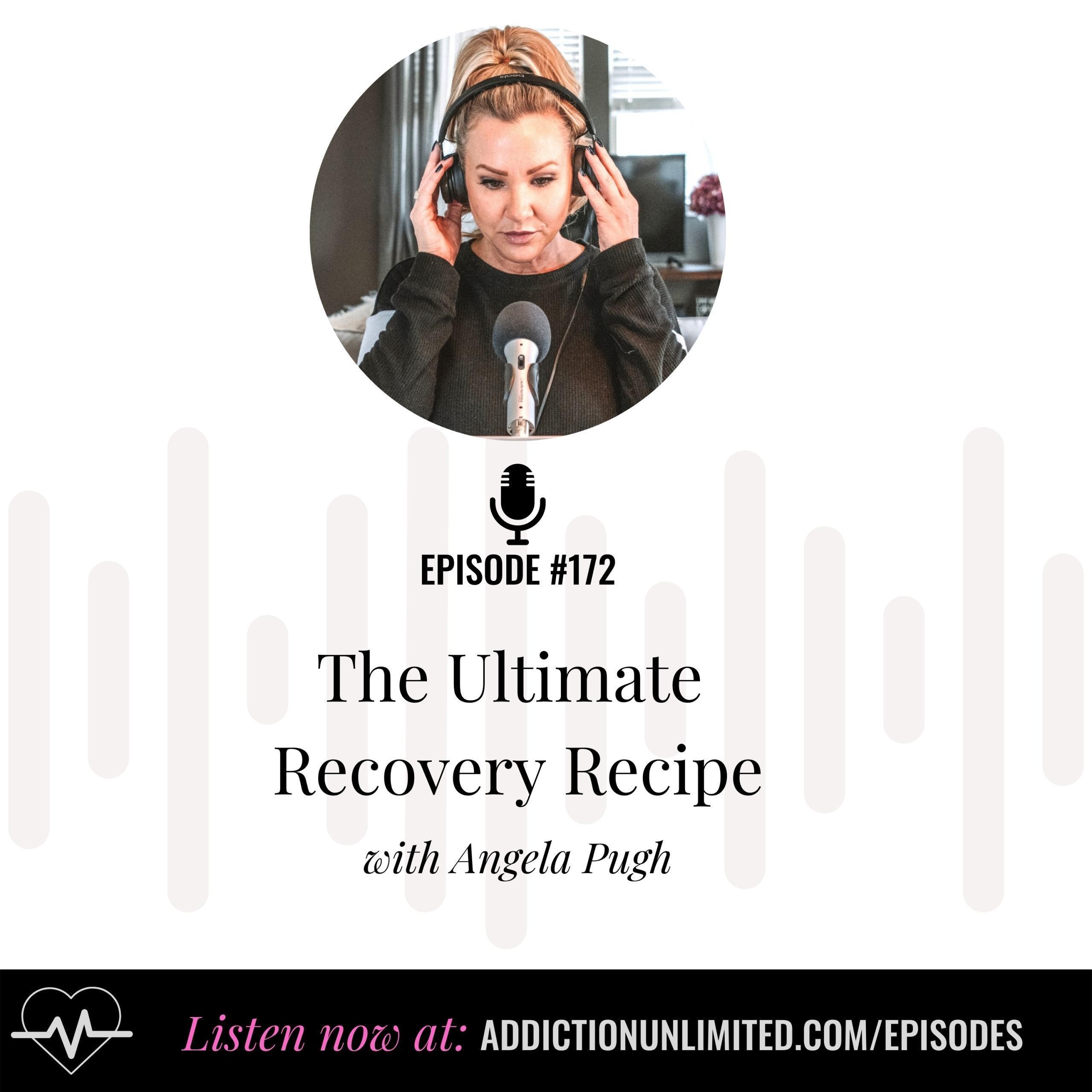 If you want to know how to thrive in your life and not just survive,
you want to be clear about what needs to be done to move you forward
you want to feel in charge
and you want to make sure you absolutely love the life that you create
…then this episode is for you! Because when it comes down to it, there is one thing I know you need to move to the top of your list  (maybe even to the very top of your to-do list) to begin shifting toward a lifestyle that you love.
It's your recovery recipe.
And while that may not seem all that exciting… hold up, because I'm going to flip that script for you.
Today I'm showing you just how important the recipe is whether you're two days into sobriety or 15 years.
I want you to imagine what it would feel like to not be chasing a lifestyle that seems un-achievable and like a never-ending cycle, and instead feel focused and confident as you create the life of your dreams.
I bet you are listening to this episode today because you want your life to feel easy but right now it feels a little messy or unfulfilling, you may be feeling bored and restless, and you are missing the action and chaos of the life you are trying to leave behind.
Maybe you started your recovery because you want to feel better, be a better parent and human and it feels way harder and more overwhelming than you ever imagined.
Maybe you are frustrated because you don't know what you should be working on in your recovery or your life to move forward and reach your personal goals.
No matter why you tuned in, you're in the right place. I'm going to help you find solutions to what you're struggling with.
If you are looking for support and fellow sober comrades, join us in the private Facebook group here!
To get your copy of the Recovery Recipe pdf, click here.
And, the book I talked about in this episode (and others!) is right here!