Podcast: Play in new window | Download (Duration: 25:44 — 23.1MB) | Embed
Subscribe: Google Podcasts | Stitcher | TuneIn | RSS | More
Sober Summer Activities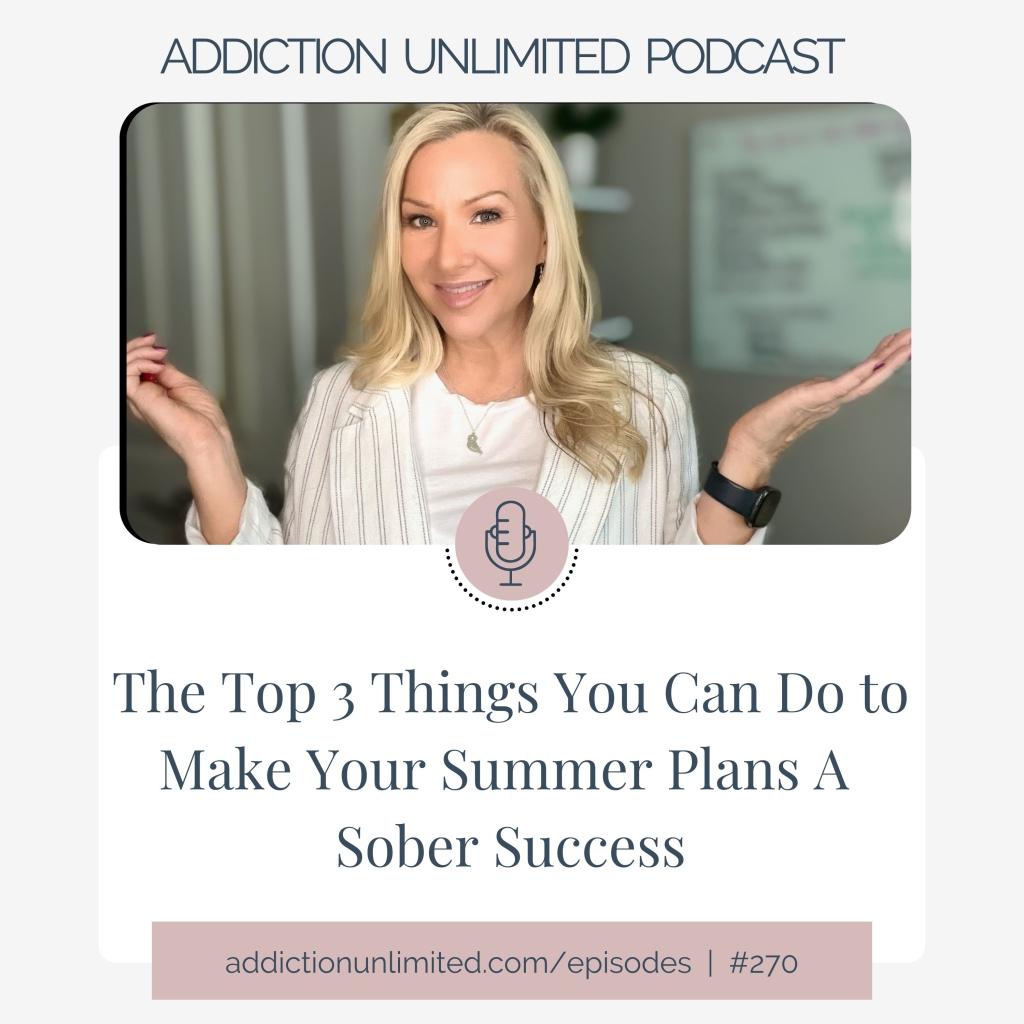 Does the thought of doing all the summer things and trying to stay sober at the same time absolutely overwhelm you? If so, I can guarantee you're not alone.
I felt the same way when I thought about the lazy days at the pool with all of my over-drinking friends, or the 4th of July bbq's where the bbq is really an afterthought and the cocktails are the main attraction. I knew I didn't want to drink, I just had to figure out how I was going to make it happen.
But here's the good news — it's totally doable, and doing both things doesn't have to feel defeating. While going to all the summer events while also keeping your sobriety in tact is definitely a commitment, pulling it off is more possible than you think.
It's true, my friend — and I am living proof.
In this episode, I'm going to share with you the 3 things that your summer fun strategy needs if you want to stay sober comfortably and confidently.
And here's the really good news. I also share how some of my clients have used these exact strategies to set themselves up for sober success in any situation, and I promise – it's simple, completely manageable, and doesn't require a ton of your time. Sounds pretty great, right?
So if you are in the throes of anxiety over all the pool parties, bbq's, and family vacations coming up, this one is for you. Take a deep breath, clear your  mind, and listen closely — because this episode is sure to set you up for success.
Links mentioned in this episode: 
Relapse Triggers episode: https://addictionunlimited.com/relapse-triggers/
Facebook Group: https://www.facebook.com/groups/addictionunlimited
Book A Call With Angela: addictionunlimited.com/call
Rate, Review, & Follow on Apple Podcasts
"I love Angela & Addiction Unlimited Podcast." <– If that sounds like you, please consider rating and reviewing my show! This helps me support more people — just like you — to keep moving forward to the recovery lifestyle they want.  Click here, scroll to the bottom, tap to rate with five stars, and select "Write a Review." Then be sure to let me know what you loved most about the episode!