Podcast: Play in new window | Download (Duration: 54:58 — 53.2MB) | Embed
Subscribe: Google Podcasts | Stitcher | TuneIn | RSS | More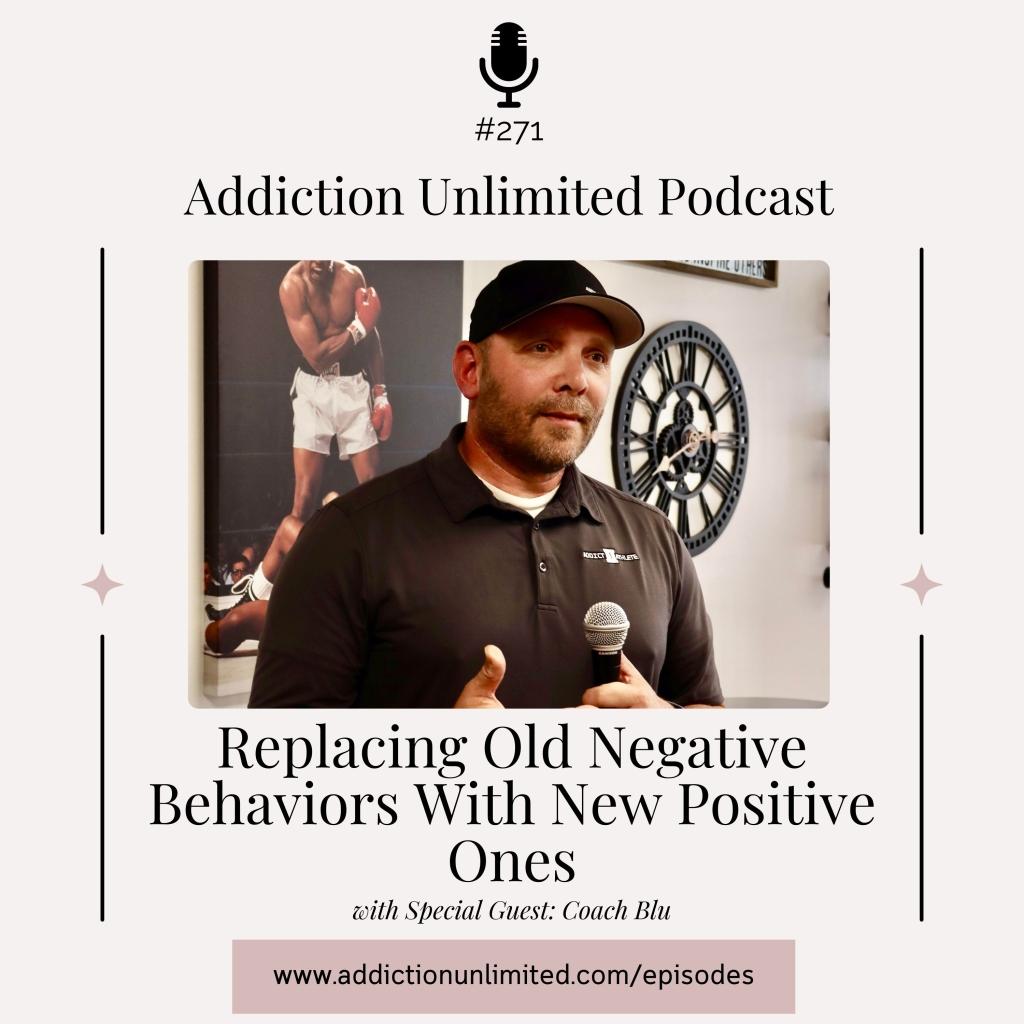 Does exercise and movement give us a framework to follow for sobriety and fulfillment?
Coach Blu definitely thinks so, and he's here to tell you all about it in today's episode!
In this episode, Blu breaks down how to align your passion for sobriety with getting moving and healing your wounds… instead of just getting by day in and day out.
Blu is a mental health therapist, host of the Addict II Athlete podcast, and founder of the non-profit Addict II Athlete – an action-orientated organization focused on recreating recovery, one healthy activity at a time.
His mission is to establish and maintain recovery by erasing negative behaviors and replacing them with positive ones so you can learn how to help yourself, find inspiration, hope and the support you need.
And in this episode, he's bringing the whole story to YOU.
When you listen in, you'll hear Coach Blu break down the importance of healing and the premise of moving from 'addict', to athlete… but not in the way you may think.
This episode is overflowing with moving stories of trauma and triumph, self-acceptance, and real-life examples so you can walk away with new inspiration and put into a plan of action.
So don't wait – click here to listen on the web, or go to your favorite podcast app to listen to my amazing conversation with Coach Blu!
Links mentioned in this episode: 
Addict II Athlete: https://www.addicttoathlete.com/
Facebook Group: https://www.facebook.com/groups/addictionunlimited
Book A Call With Angela: addictionunlimited.com/call
Rate, Review, & Follow on Apple Podcasts
"I love Angela & Addiction Unlimited Podcast." <– If that sounds like you, please consider rating and reviewing my show! This helps me support more people — just like you — to keep moving forward to the recovery lifestyle they want.  Click here, scroll to the bottom, tap to rate with five stars, and select "Write a Review." Then be sure to let me know what you loved most about the episode!