Podcast: Play in new window | Download (Duration: 34:22 — 32.6MB) | Embed
Subscribe: Google Podcasts | Stitcher | TuneIn | RSS | More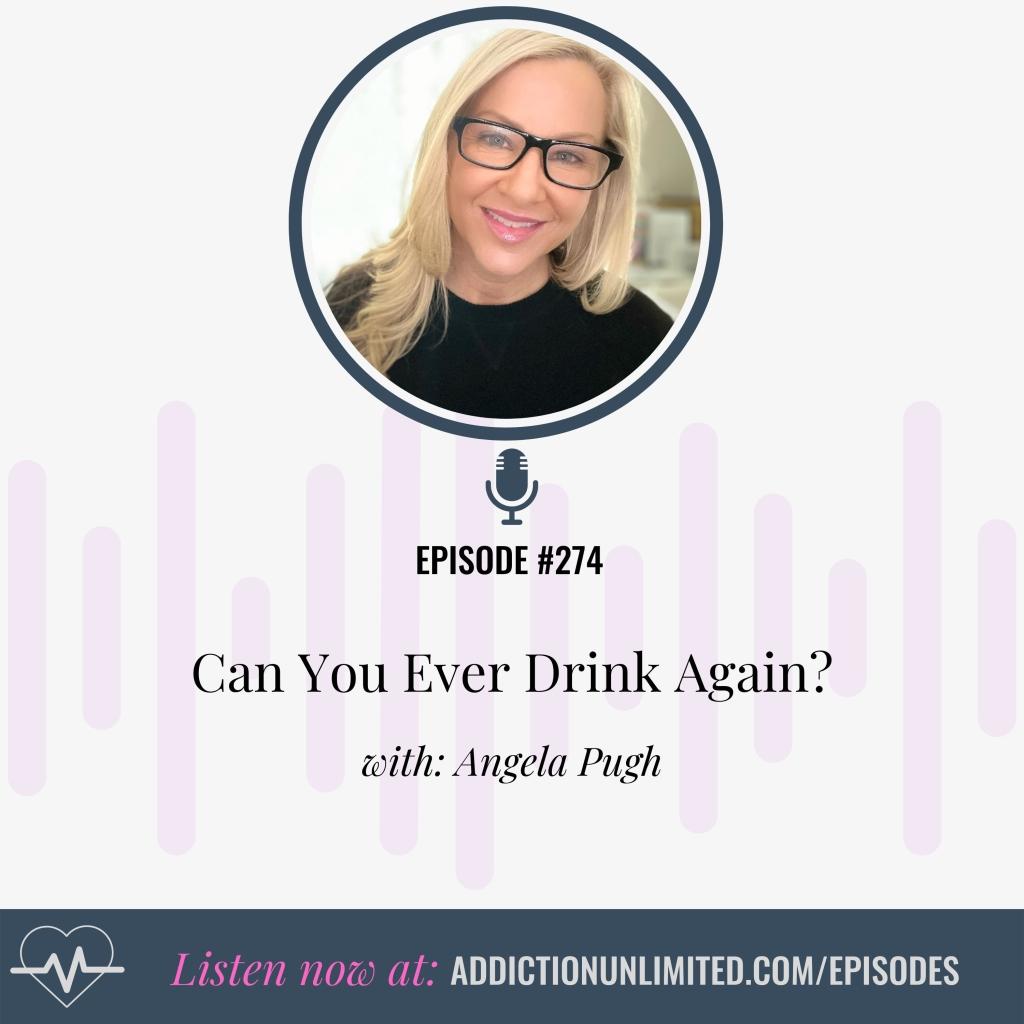 Have you ever wondered if someday you'll be able to drink again? Wondering if you quit for a few months, a year, or even multiple years, if you'll be able to come back around and drink like a "normal" person?
First of all, there is nothing normal about those people- they're terrible alcoholics and they have no idea what they're doing- but I'm willing to bet, if you're listening to this podcast right now, you've had these thoughts.
And today, we're going to take a deep dive into the absolute truth about the whole situation;
we'll talk about the different levels on the spectrum of problematic drinking
when you hit the point of no return
and WHY it happens no matter who you are or how high-functioning you may be
This is Addiction Unlimited and I'm Angela Pugh- your personal life & sobriety Coach to guide you through this journey to transform yourself and your life. And if you're done screwing around with all the starts and stops, you're in the right place.
Links mentioned in this episode: 
Relapse Triggers episode: https://addictionunlimited.com/relapse-triggers/
Facebook Group: https://www.facebook.com/groups/addictionunlimited
Book A Call With Angela: addictionunlimited.com/call
Rate, Review, & Follow on Apple Podcasts
"I love Angela & Addiction Unlimited Podcast." <– If that sounds like you, please consider rating and reviewing my show! This helps me support more people — just like you — to keep moving forward to the recovery lifestyle they want.  Click here, scroll to the bottom, tap to rate with five stars, and select "Write a Review." Then be sure to let me know what you loved most about the episode!