Podcast: Play in new window | Download (Duration: 19:02 — 18.2MB) | Embed
Subscribe: Google Podcasts | TuneIn | RSS | More
Sober Travel –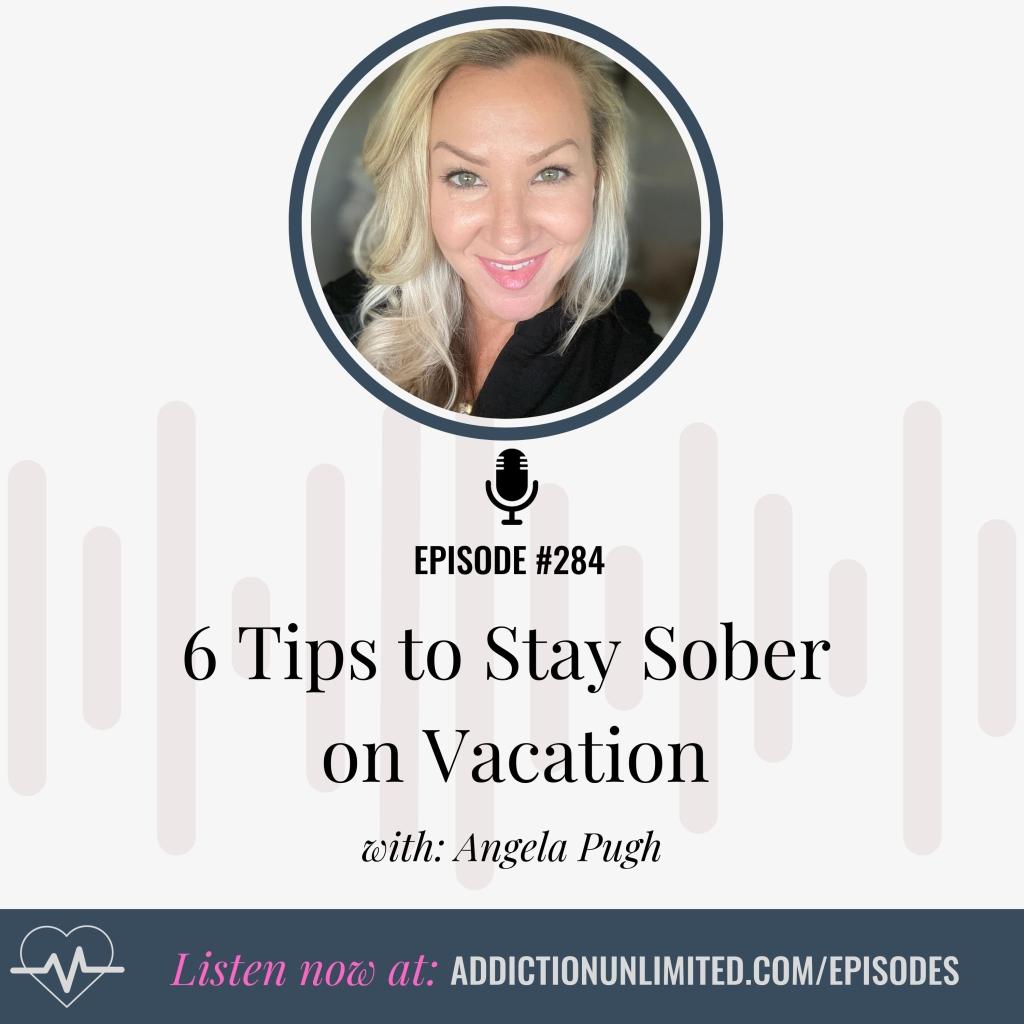 What do you have planned for your next trip?
A family vacation? A family reunion, a work trip, or a camping trip?
Days on the beach? Nights on the town?
It's hard to imagine doing any of it without a drink in hand, especially if you are new to sobriety or, if you are facing your first ever sober travel.
Going on vacation usually means relaxing and being carefree. And for many of us, relaxing meant excessive consumption of alcohol or other substances.
I was exactly the same. Every trip I ever took was a drinking trip. Honestly, everything I did was about drinking whether there was a trip or not.
One of the greatest things about being sober is that my whole world expanded. I mean that, literally.
I've gotten to travel the world and see beautiful places and have phenomenal experiences that I couldn't have done in my drinking life.
But as a sober person, traveling is full of triggers, and that can feel a bit daunting.
This episode gives you a play-by-play of exactly what to do to keep your sobriety firmly in tact while you travel, and still have the time of your life.
Sober travel is empowering – it is a way to establish your independence as a sober person — that you don't need to be afraid of alcohol or have it limit your life any more.
If you do the things you need to do to keep your recovery strong, and if you plan ahead, the only question really is: Where do you want to go?
Links mentioned in this episode: 
Sober Retreat in Bali:  addictionunlimited.com/events
Facebook Group: https://www.facebook.com/groups/addictionunlimited
Book A Call With Angela: addictionunlimited.com/call
Rate, Review, & Follow on Apple Podcasts
"I love Angela & Addiction Unlimited Podcast." <– If that sounds like you, please consider rating and reviewing my show! This helps me support more people — just like you — to keep moving forward to the recovery lifestyle they want.  Click here, scroll to the bottom, tap to rate with five stars, and select "Write a Review." Then be sure to let me know what you loved most about the episode!