Podcast: Play in new window | Download (Duration: 35:05 — 31.4MB) | Embed
Subscribe: Google Podcasts | Stitcher | TuneIn | RSS | More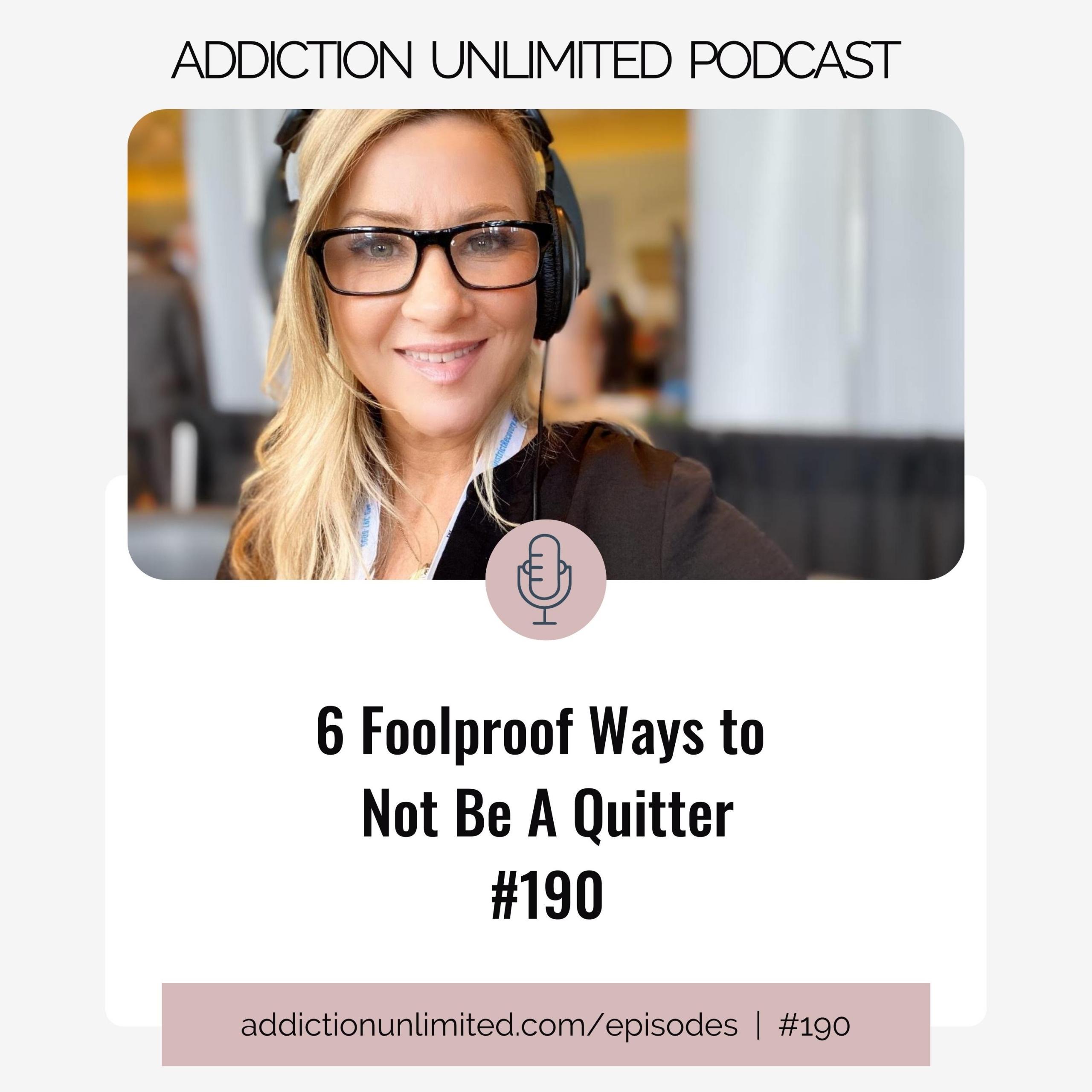 If I'm being totally honest, I was a quitter my whole life.
I didn't want to do hard things. I didn't care about being committed to something, and I was too selfish to get off my buns and show up for something when I didn't feel like it.
I had so much fear of embarrassing myself, people not liking me, messing things up… I isolated and fed my fear then, whenever I did try something… I quit as soon as it was inconvenient or hard.
It's easy to quit things when they feel difficult or uncomfortable.
Some days I want to quit work! I just don't feel like recording a new episode or responding to emails. If I had my way, I would lay on the couch with Henry binge watching The Real Housewives and researching new skin care products. But that wouldn't get me too far in my life, lol.
And when it comes to recovery, quitting is not an option.
One of the reasons I fell in love with recovery so quickly was because it was the first thing I had ever been committed to other than drinking.
As we roll into this holiday season and stress is at an all-time high, I don't want you to quit and give up on your recovery.
In this episode we'll talk about 6 things you can do to keep your sobriety strong through family gatherings, travel, and holiday shopping.
And, of course I made you a cheatsheet! Get over to the Facebook Group and I will post the cheatsheet there. Snap a pic on your phone and keep it close by so you have solutions at your fingertips.
Be a fighter, not a quitter.
Join the Facebook Group here:  https://www.facebook.com/groups/addictionunlimited
Related posts:  #83 Stay Sober During the Holidays & Social Situations 
#139 Protect Your Sobriety Through Holiday Stress