Podcast: Play in new window | Download (Duration: 35:45 — 32.2MB) | Embed
Subscribe: Google Podcasts | TuneIn | RSS | More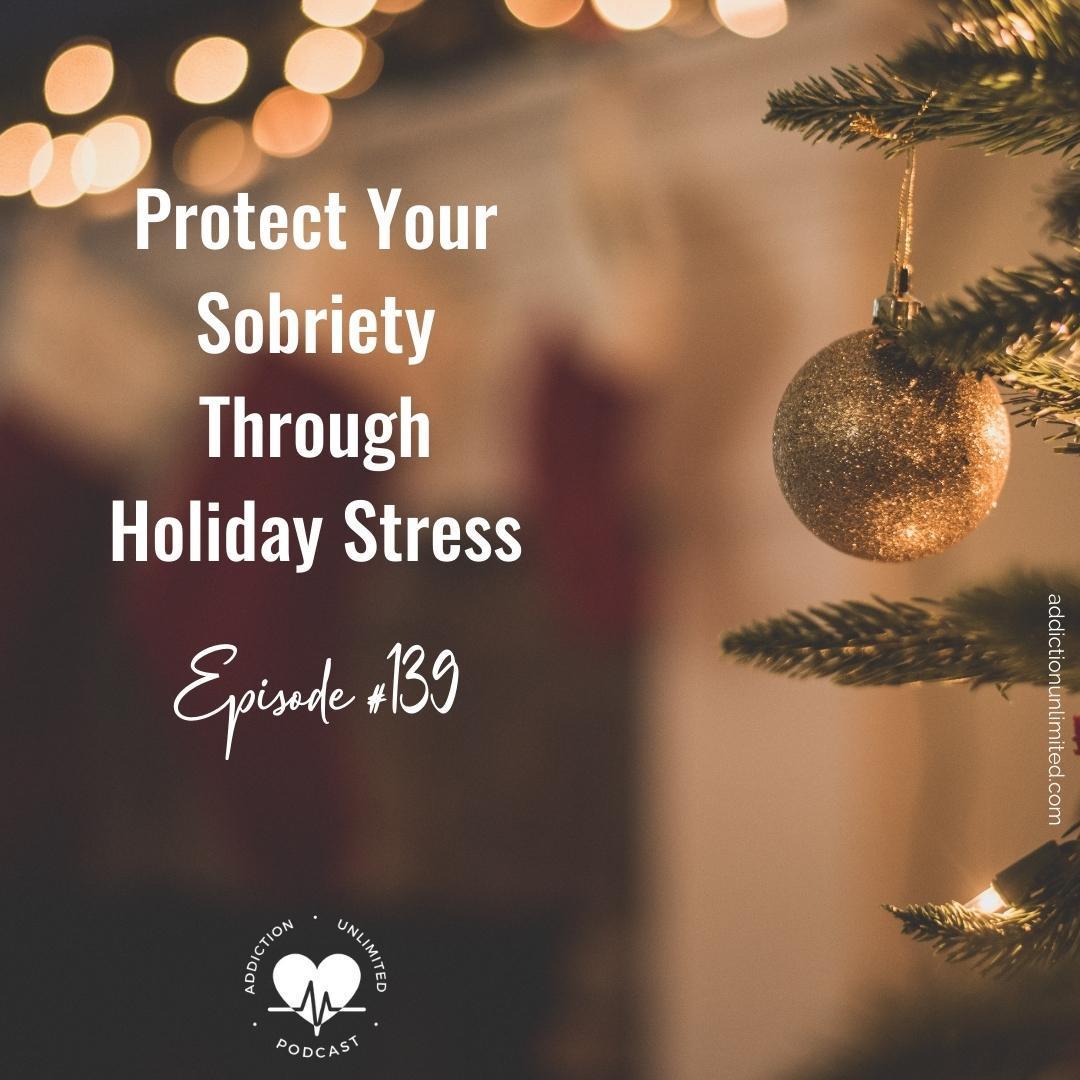 Holiday season comes the same time every year, there is no excuse for not being prepared. This season will probably be a little different because of corona virus but don't sit back and do nothing, and wait for the overwhelm to crush you when you know it's coming!
Holiday stress isn't only about the parties and drinking. There is added stress of preparation for travel or people staying in your home, any cooking or baking you are doing, the grocery shopping for all the cooking and baking, and of course the holiday gift shopping! Being surrounded by family members we don't know all that well, being in crowds, social anxiety- all of it is exaggerated and at a higher level than normal.
Did I even mention the financial stress of all of that??? Money, money, money going out every direction.
What I want you to focus on the next couple of weeks is getting a plan together for yourself. Not just thinking about it haphazardly, but really mapping out a plan to protect yourself, your sobriety, and keep your stress manageable so you don't end up vulnerable to the drink.
When we are rundown, physically tired, emotionally exhausted, stressed out, spread thin- this is when we are most vulnerable to drinking. When you are compromised and exhausted, this is when the committee has it's best opportunity to break you down and talk you into a drink.
I'm going to give you an action list- don't F around and put it off and never do it. If you want to protect your sobriety and stay sober then you'll take the action necessary to do so.
Join the Facebook group:  https://www.facebook.com/groups/addictionunlimited
Powerless and Powerful Guided Recovery Journal: https://www.myrecoverytoolbox.com/powerless-and-powerful-recovery-journal