Podcast: Play in new window | Download (Duration: 24:31 — 22.1MB) | Embed
Subscribe: Google Podcasts | Stitcher | TuneIn | RSS | More
family support in sobriety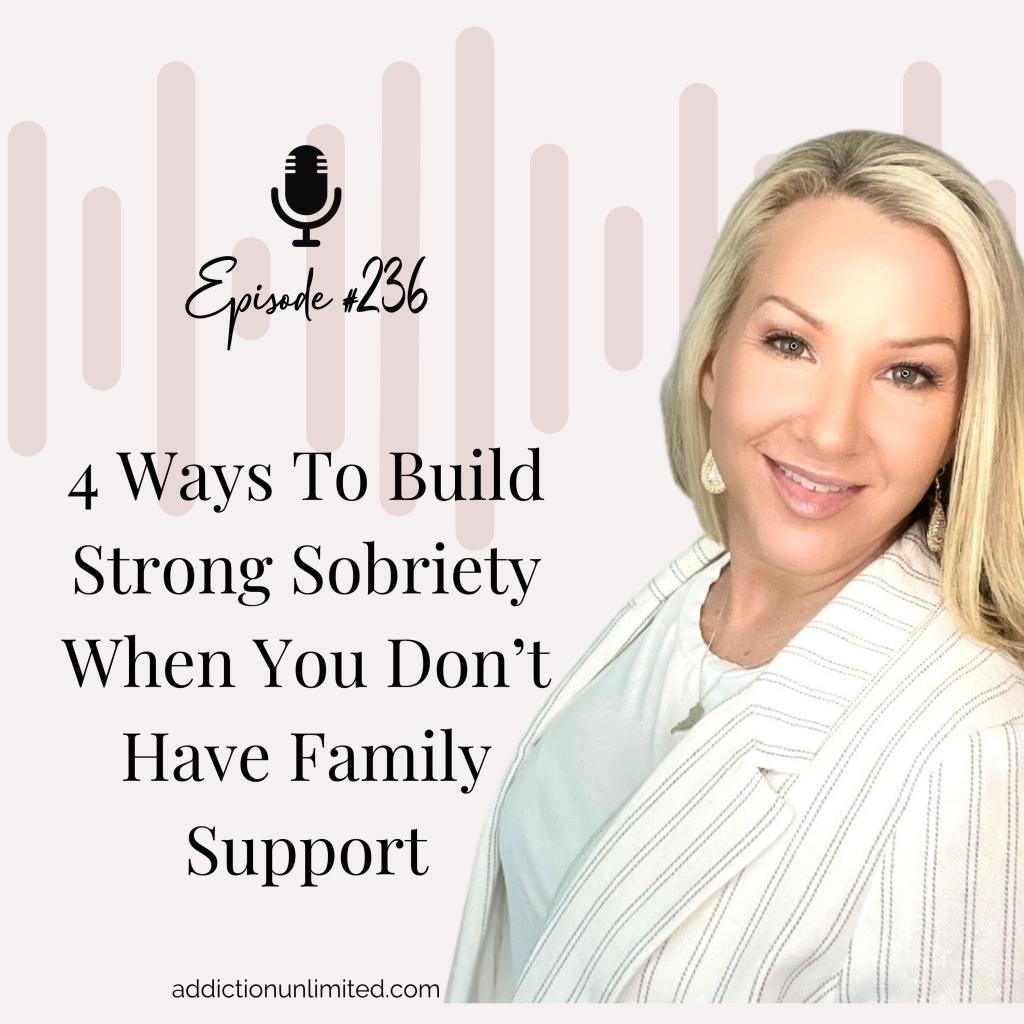 If you've ever made a big change in your life then you know firsthand how lonely it can feel to be on the road less traveled.
And it's not because the change you are making is bad or wrong (trust me, I'm a huge fan of changing and growing), you most likely feel lonely because the people around you are staying the same.
Having a strategy is the surefire way to stick to your change. It's the driving force that will keep you going when it gets difficult or feels overwhelming – when you're exhausted, and think you want to give up, isolate in your room with the door locked and watch the latest episode of Love Is Blind.
I've been there before, and I know you have, too. And that's why, in this episode, I am giving you 4 easy actions you can take to ease the anxiety of feeling like you don't have family support in sobriety and you begin to doubt whether it's worth your time and energy to keep going.
Grab a pen & paper… or open an app… and get ready to jot down these steps so that those big beautiful sober goals you set for yourself are closer than ever before.
Links mentioned in this episode: 
Finding your mentors episode: How To Find The Right Mentor & Why It's A Game Changer
Book A Call With Angela: addictionunlimited.com/call
Join the FB Group: facebook.com/groups/addictionunlimited
Rate, Review, & Follow on Apple Podcasts
"I love Angela & Addiction Unlimited Podcast!" <– If that sounds like you, please consider rating and reviewing my show! This helps me support more people — just like you — to keep moving forward to the recovery lifestyle they want.  Click here, scroll to the bottom, tap to rate with five stars, and select "Write a Review." Then be sure to let me know what you loved most about the episode!