Podcast: Play in new window | Download (Duration: 33:12 — 30.1MB) | Embed
Subscribe: Google Podcasts | TuneIn | RSS | More
Emotional Intelligence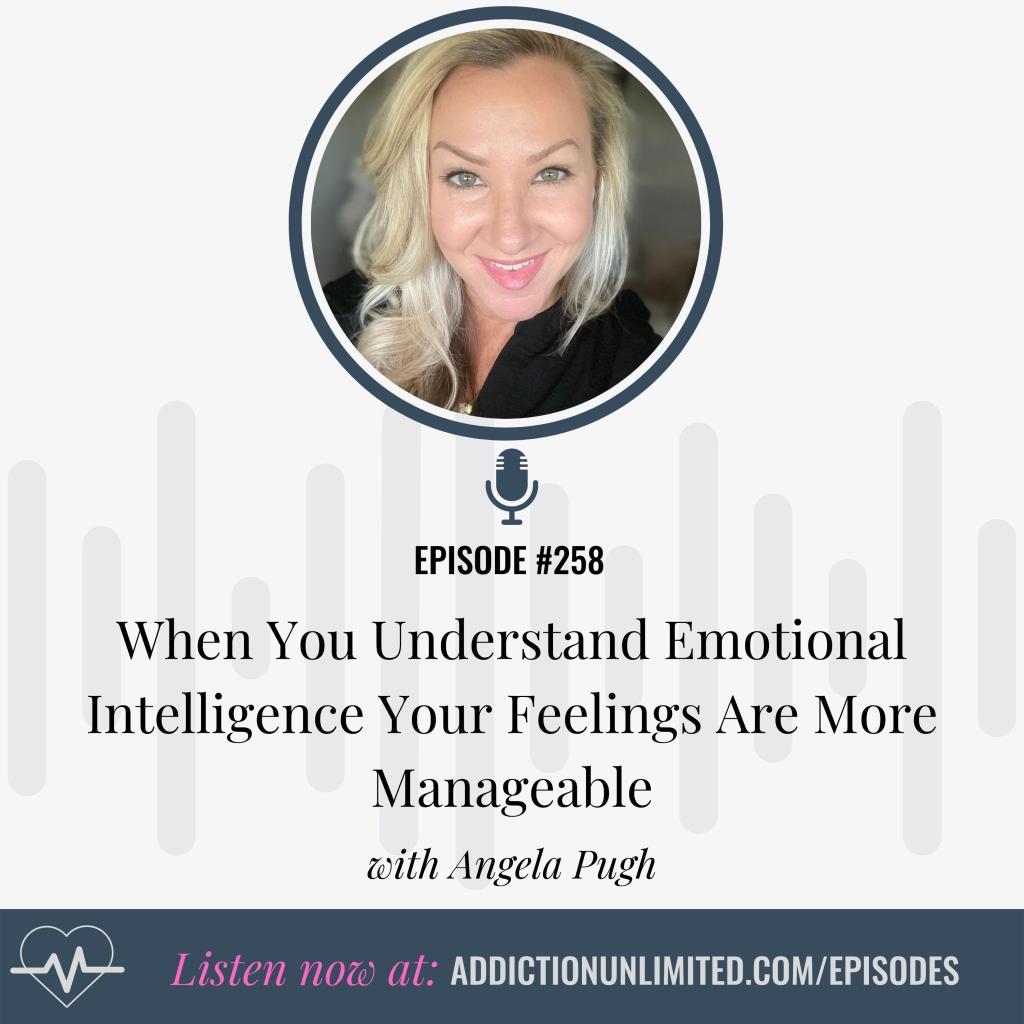 Today we're talking about some limitations.
You know those habits you have that turn a conversation into a fight, or, make you avoid a conversation altogether because you know it won't go well – the kind of traits that you absolutely need to develop and strengthen to improve every area of your life, but that aren't so fun to talk about.
When I think about fun in my life, I think about travel, and friends, my family, and my businesses and all the amazing and cool things. I don't necessarily think about these traits, although these traits I'm going to lay out for you today are absolutely essential in your personal growth and the growth of your relationships.
Both at home, and at work. I have grown so much in my emotional intelligence over the years and these skills have made my life so much better and easier!
Now, let's dig into emotional intelligence so you can make your feelings more manageable, and continue building yourself into a person you love and respect.
Just to give you an idea of how important this topic is, check this out-
A 40-year study at UC Berkeley reported that emotional intelligence is nearly 4 times more powerful than IQ at predicting success.
So, what exactly is emotional intelligence, or EQ? What does it mean to be emotionally mature?
Emotional maturity means having the self-control to manage your emotions and work to understand them. As an emotionally mature individual, you don't view emotions as a weakness. Instead, you value them and don't try to hide them.
There are five key elements to EI: self-awareness, self-regulation, motivation, empathy, and social skills.
We're going break them down one by one.
Links mentioned in this episode: 
Facebook Group: https://www.facebook.com/groups/addictionunlimited
Book A Call With Angela: addictionunlimited.com/call
Rate, Review, & Follow on Apple Podcasts
"I love Angela & Addiction Unlimited Podcast." <– If that sounds like you, please consider rating and reviewing my show! This helps me support more people — just like you — to keep moving forward to the recovery lifestyle they want.  Click here, scroll to the bottom, tap to rate with five stars, and select "Write a Review." Then be sure to let me know what you loved most about the episode!