Podcast: Play in new window | Download (Duration: 42:19 — 36.5MB) | Embed
Subscribe: Google Podcasts | Stitcher | TuneIn | RSS | More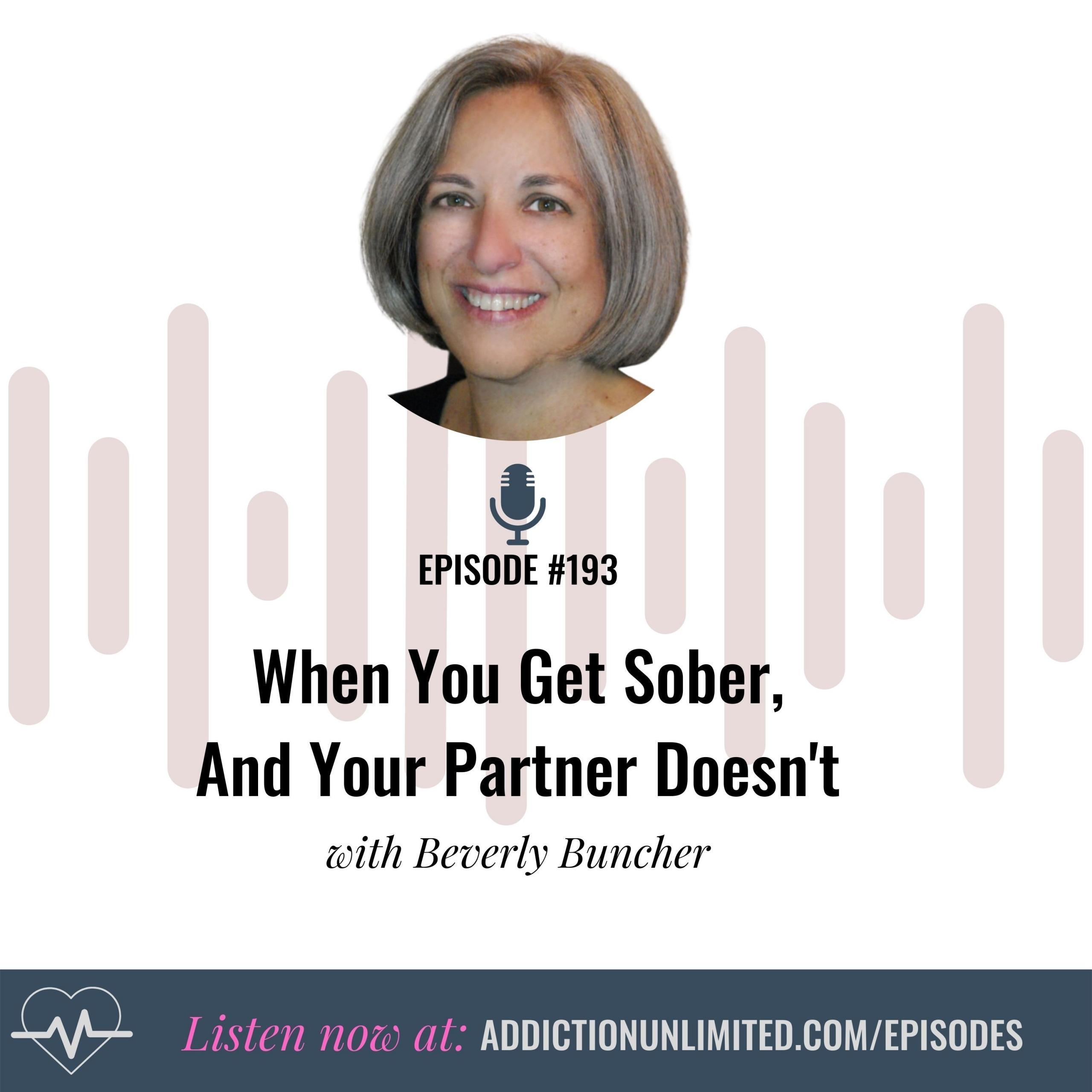 Are you frustrated with having to face a partner who is still drinking or using drugs, when you've made the decision to change your life?
My guest on this episode is a master at putting together a powerful conversation with the partner you love, who is still on the drinking train.
Beverly Buncher is a person in recovery, a family recovery life coach, and innovator of the BALM method- a program designed for families impacted by substance and other use disorders.
In this episode, Beverly joins me to discuss what really works when trying to live with someone is stuck in their addiction.
We talk about the specific type of conversation that works to propel change, and what doesn't.
But more than that, Beverly and I also talk about how recovery gives us much more power in our lives than just the ability to stop suffering in addiction.
When we direct our efforts, we have more freedom to decide on our next steps and building our future.
Find Beverly here: https://www.facebook.com/FamilyRecoveryResources
Join the Addiction Unlimited Facebook group here.