Podcast: Play in new window | Download (Duration: 1:00:22 — 51.4MB) | Embed
Subscribe: Google Podcasts | Stitcher | TuneIn | RSS | More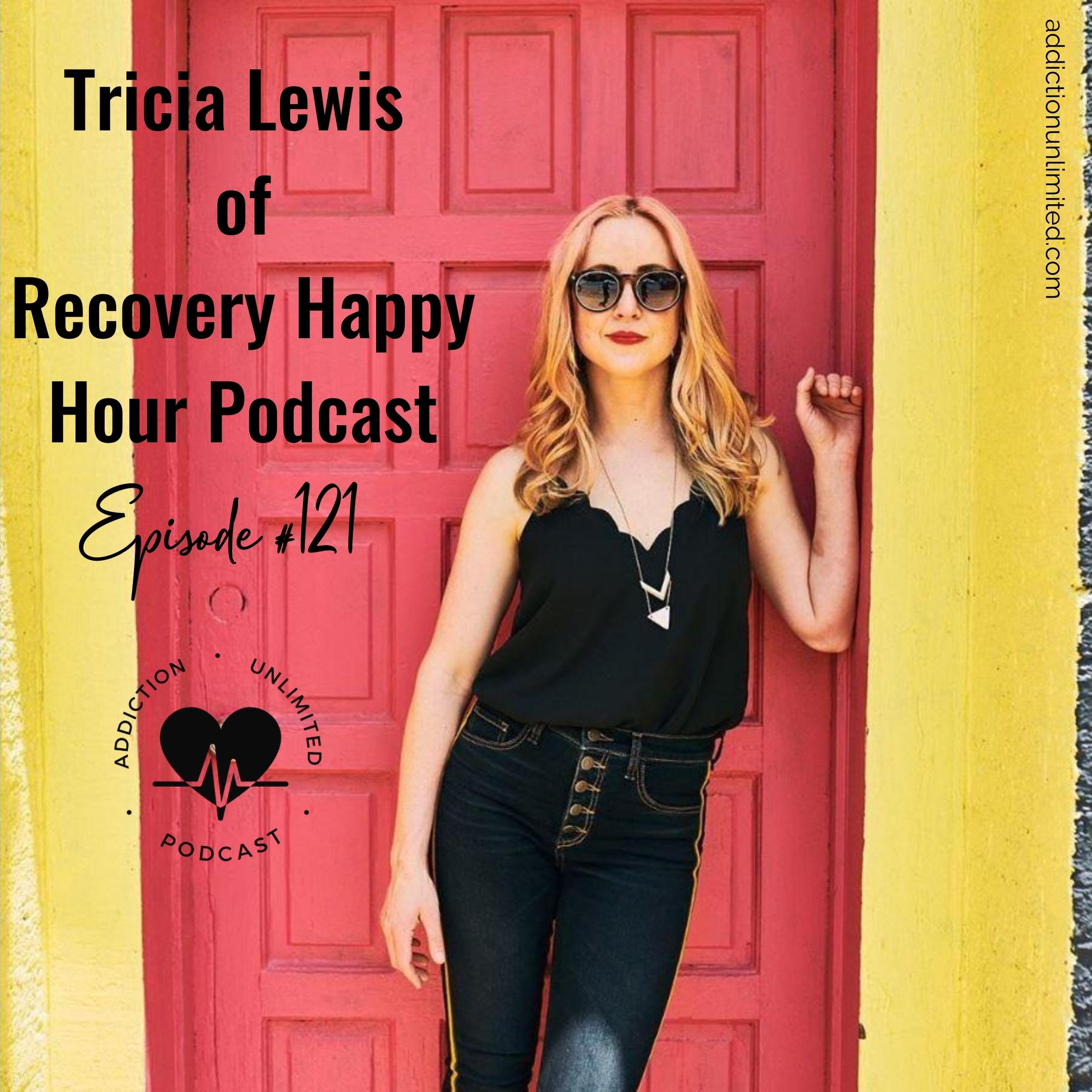 One of the most popular recovery podcasts out there, Recovery Happy Hour, and another badass woman behind the mic. I'm so excited to have Tricia Lewis on the show and I know you are loving it, too!
On her podcast her focus is on helping others tell their story, but on my podcast, it's all about hearing the details of how Tricia realized she had a problem with alcohol, what her 'bottom' was like, and what she did to get it together.
She was a high functioning, successful, over-achiever who drank to black out on a regular basis. Her drinking was scary and unpredictable, and she went to great measures to hide it.
I love it when she talks about how you can't figure out the level of your own problem by looking at 'how much' other people drink. It's not about HOW MUCH, or HOW OFTEN- it's about your relationship with alcohol and how much you think about it and think about spending time with it or recovering from it.
The simple truth is, a person who doesn't have a problem with alcohol never thinks about alcohol or wonders if they have a problem.
And don't forget to continue the conversation with me after the show in the Facebook group!
Join the Facebook group:  https://www.facebook.com/groups/addictionunlimited
Stop the Yo-Yo Sobriety Webinar:  https://www.myrecoverytoolbox.com/120
Follow me on Insta!  @addictionunlimited
Follow Tricia on Insta!  @recoveryhappyhour
Recovery Happy Hour website:  https://www.recoveryhappyhour.com/