Podcast: Play in new window | Download (Duration: 1:13:38 — 63.3MB) | Embed
Subscribe: Google Podcasts | TuneIn | RSS | More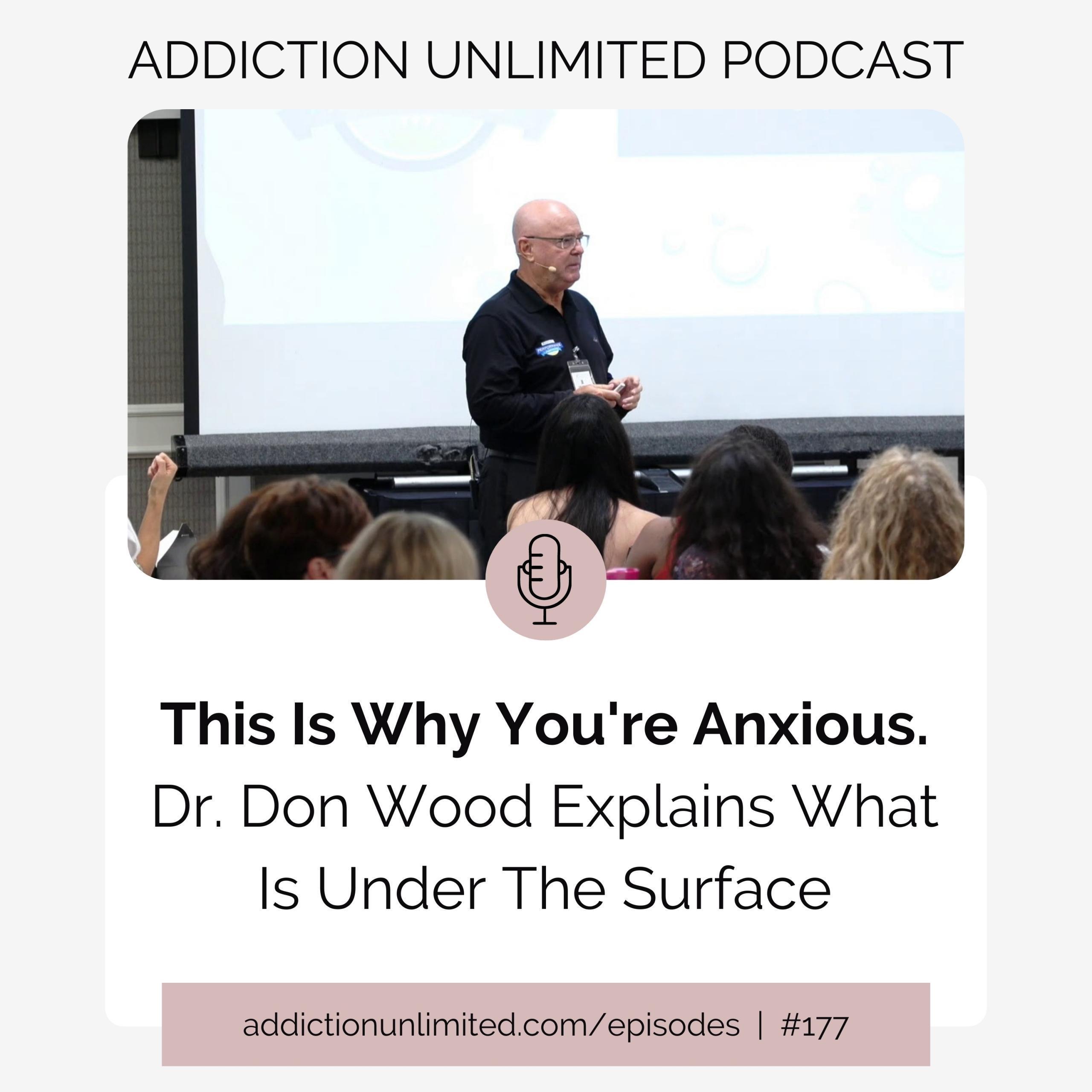 Are you exhausted by the constant chatter that wears you out and brings you down? If this sounds familiar then today's episode is for you.
You may think you just have anxiety, alcoholism or ADD, or many other things, but wait 'til you hear what's going on under the surface and how to heal it.
My special guest, Dr. Don Wood is an inspired leader in the field of trauma, healing, and how our brain controls us. This isn't only a field of interest for him, but a personal crusade that began with a desire to support his wife in her healing, and to unravel his daughter's illness from the inside out.
He has worked with some of the world's top athletes, is a renowned author, and has a special offer for Addiction Unlimited listeners!
Dr. Wood reveals how we've created codes in our brains that dictate our behaviors, like addiction, AND the way to re-write the code. You won't want to miss this.
Join us in the Facebook group for more discussion and support: https://www.facebook.com/groups/addictionunlimited
Get your special offer from Dr. Don Wood here: Inspired Performance Institute