Podcast: Play in new window | Download (Duration: 40:42 — 55.9MB) | Embed
Subscribe: Google Podcasts | TuneIn | RSS | More
take control of your life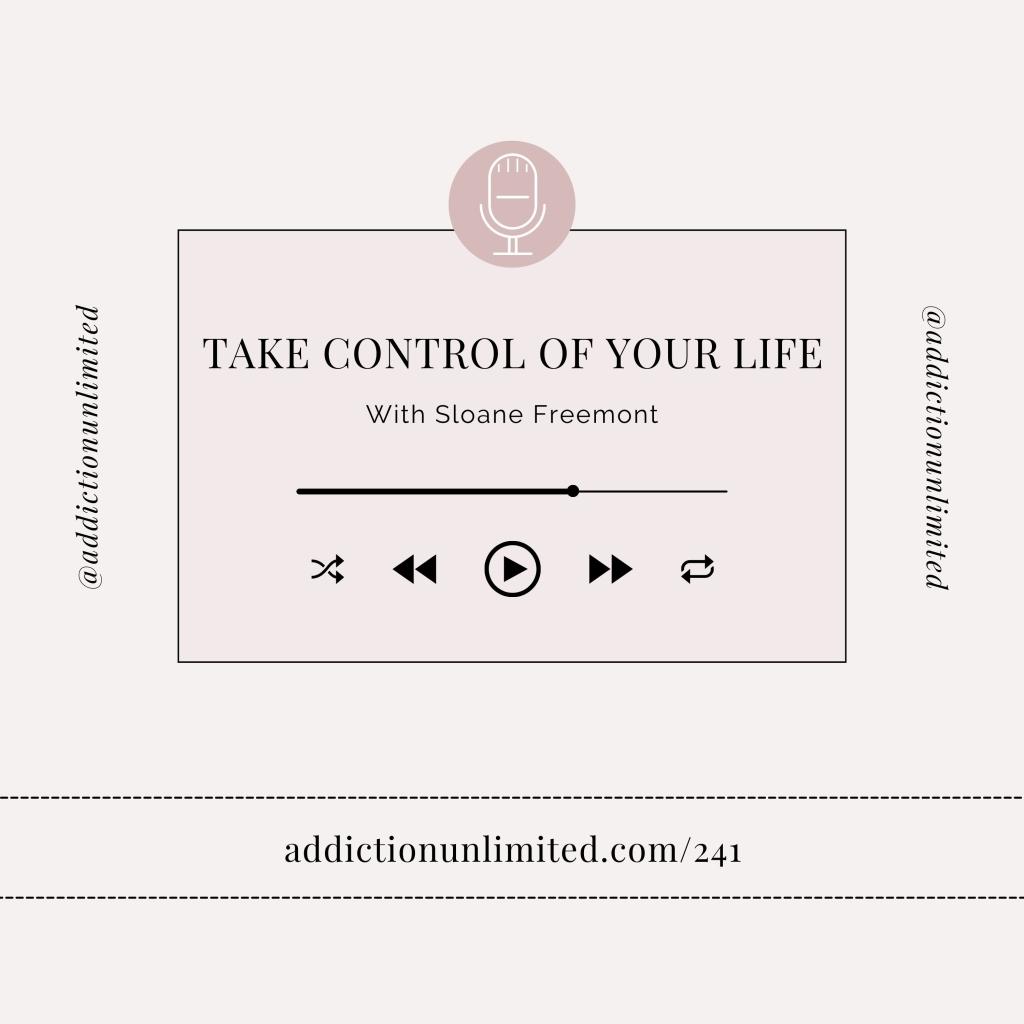 When it comes to creating the life you want, most people think they are at the mercy of outside forces. 
But what if I told you… you have the power to create what you speak? 🤔😯  It may sound like a cliché, but it's 💯 true.
The thoughts we entertain and the words we speak create our reality. 
One of the most important things you can do to take control of your life is to be mindful of your thoughts and words.
I'm telling you my friend, everything you think and say has an impact. So be deliberate in what you put out in the universe.
→ pay attention to the language you use when speaking about yourself and your life 
     Are you using positive, empowering language, or are you putting yourself down? 
→ get clear on what you want and focus on creating that reality
     When you know what you want, you can begin to take steps towards making it a reality.
Your thoughts are powerful and today's guest, Sloane Freemont, is giving us the lowdown on how to create what you speak. Which is also the name of her podcast! 
She speaks from personal experience of hitting an all-time low in her life, knowing she had to make major changes, and how she started digging her way out. 
I know, I know…we can all relate to this! 
She's a podcast host, a brilliant mind, and new friend and she walks us through the power we have in our lives:
👉 If you focus on the negative, you'll get more negative.
👉 If you focus on the positive, you'll attract more positive. 
So choose your thoughts wisely and create the life you want!
With a little practice, you'll be well on your way to creating the life you deserve — simply by speaking it into existence!
Links mentioned in this episode: 
Learn more about Sloane here: https://sloanefreemont.com/
Book A Call With Angela: addictionunlimited.com/call
Join the FB Group: facebook.com/groups/addictionunlimited
Rate, Review, & Follow on Apple Podcasts
"I love Angela & Addiction Unlimited Podcast." <– If that sounds like you, please consider rating and reviewing my show! This helps me support more people — just like you — to keep moving forward to the recovery lifestyle they want.  Click here, scroll to the bottom, tap to rate with five stars, and select "Write a Review." Then be sure to let me know what you loved most about the episode!