Podcast: Play in new window | Download (Duration: 50:48 — 44.1MB) | Embed
Subscribe: Google Podcasts | Stitcher | TuneIn | RSS | More
Powerful Sobriety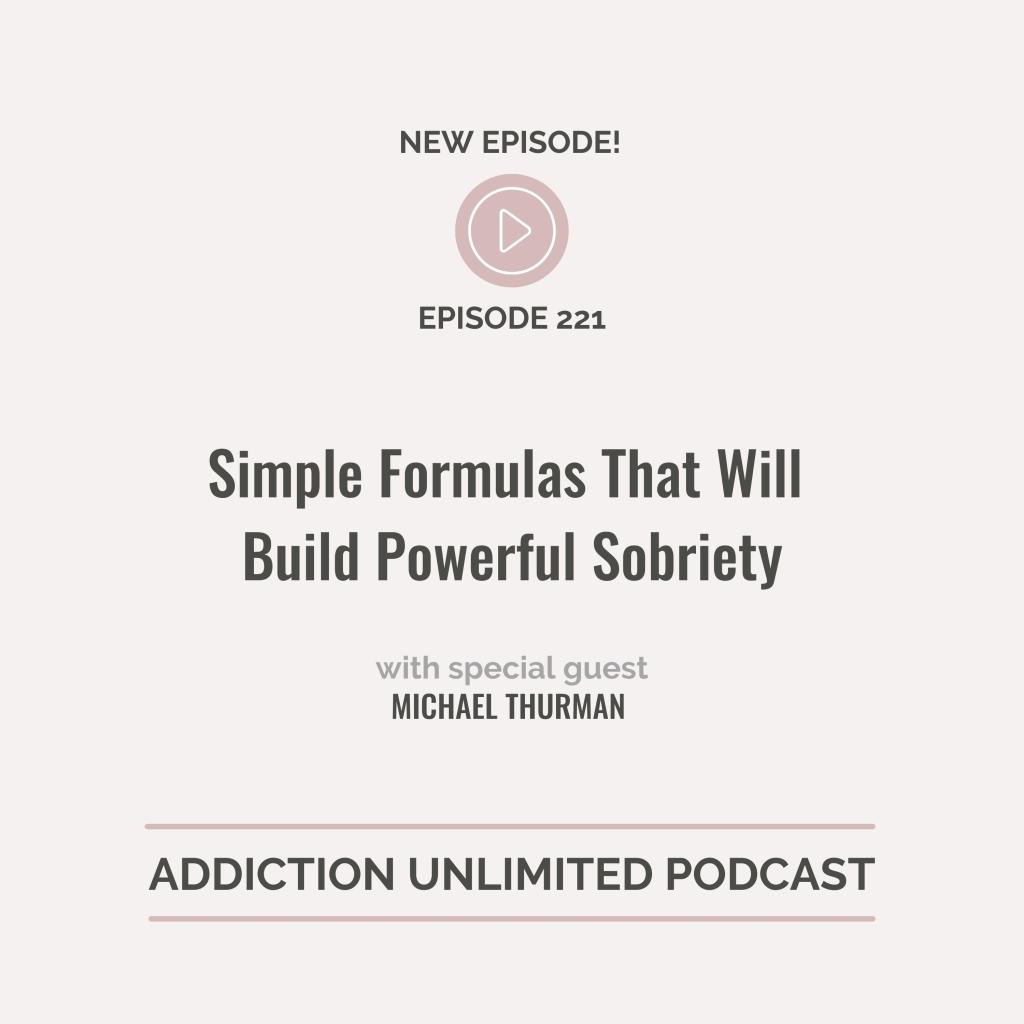 One of my Addiction Unlimited besties is the textbook definition of a recovery warrior. He's in his second year sober, has been a valuable member of our Facebook group and Sober Society Membership community, and is an incredible example of how to get through sobriety, know yourself, and learn how to set boundaries to protect your recovery.
I respect and admire Michael so much because he's all about supporting other goal-getters to understand the activities needed to go from having multiple 'day one again' to powerful, fun recovery. And what I find most impressive about him is his willingness to look at his life and habits and recognize where and how he needs to protect his recovery and make it his number one priority.
In this episode, Michael shares his best tools and advice for creating a life and sobriety that lights you up — and you know this is so important as a recovering person. You'll learn:
How to be resourceful and find the tools that work for you
Tools to manage social situations and put your recovery and comfort FIRST
How to get involved in online communities  (like Sober Society!) to build relationships and have fun
Ways to look at yourself, be resilient, and stick with recovery even when it takes multiple tries
Not only will you get some powerful insights on how to become the best sober version of yourself possible, but I know you'll walk away feeling super empowered by Michaels's recovery and honesty about his journey.
Get more here:
Join Addiction Unlimited Facebook group here. 
Sign up for my Dry July Event: 30 Days to Wellness here! 
Interested in having your very own recovery community and safe place to learn about yourself and sobriety? Check out my Sober Society membership community 🙂