Podcast: Play in new window | Download (Duration: 48:46 — 43.9MB) | Embed
Subscribe: Google Podcasts | Stitcher | TuneIn | RSS | More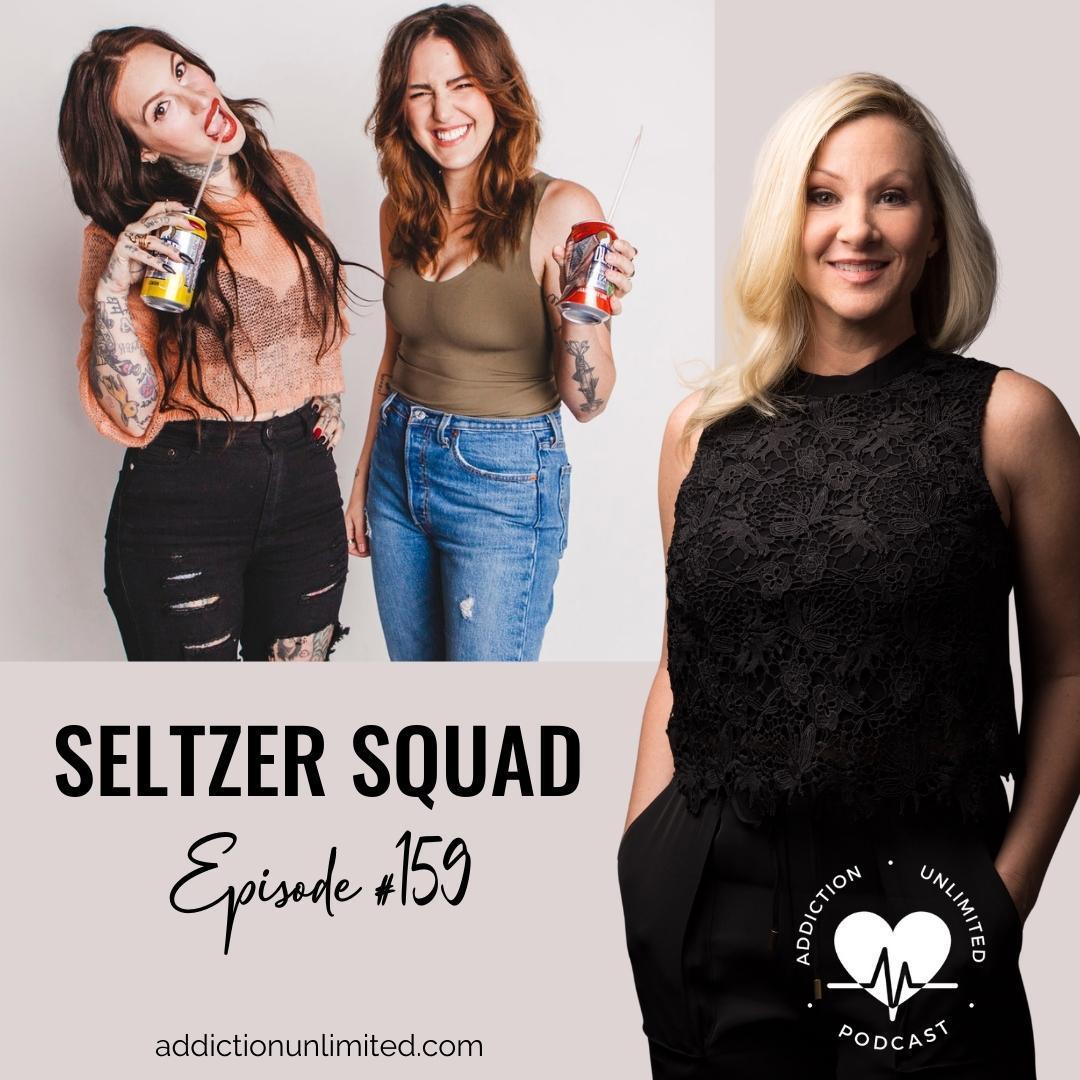 The addiction and recovery community has never been more vibrant, open, and fun. And these two ladies are proof of that!
Recovery podcasts are popping up left and right. Different people from different walks of life sharing their experiences of what sobriety looks like. It's never been more fun to be sober.
If you listen to Seltzer Squad, and I bet you do, then you are going to love this conversation with me and Kate & Jes. We talk recovery, we talk challenges, feelings, learning to be ourselves and accept ourselves, and we have A LOT of laughs!
I'm more proud than ever to be a part of such an incredible supportive community like recovery. I have never felt love the way I felt it from my recovery family and those are the people that taught me to love myself and taught me to grow up and become a better version of myself living without alcohol. And I felt that same love, acceptance, and support from Jes & Kate.
Enjoy the episode getting to learn more about these podcast hosts and recovery warriors…. Seltzer Squad on Addiction Unlimited.
Want to join my community?
Join my free Facebook group to get all the inside info and to be part of the upcoming 5 day LIVE training! https://www.facebook.com/groups/addictionunlimited