Podcast: Play in new window | Download (Duration: 35:40 — 31.0MB) | Embed
Subscribe: Google Podcasts | TuneIn | RSS | More
Porn Addiction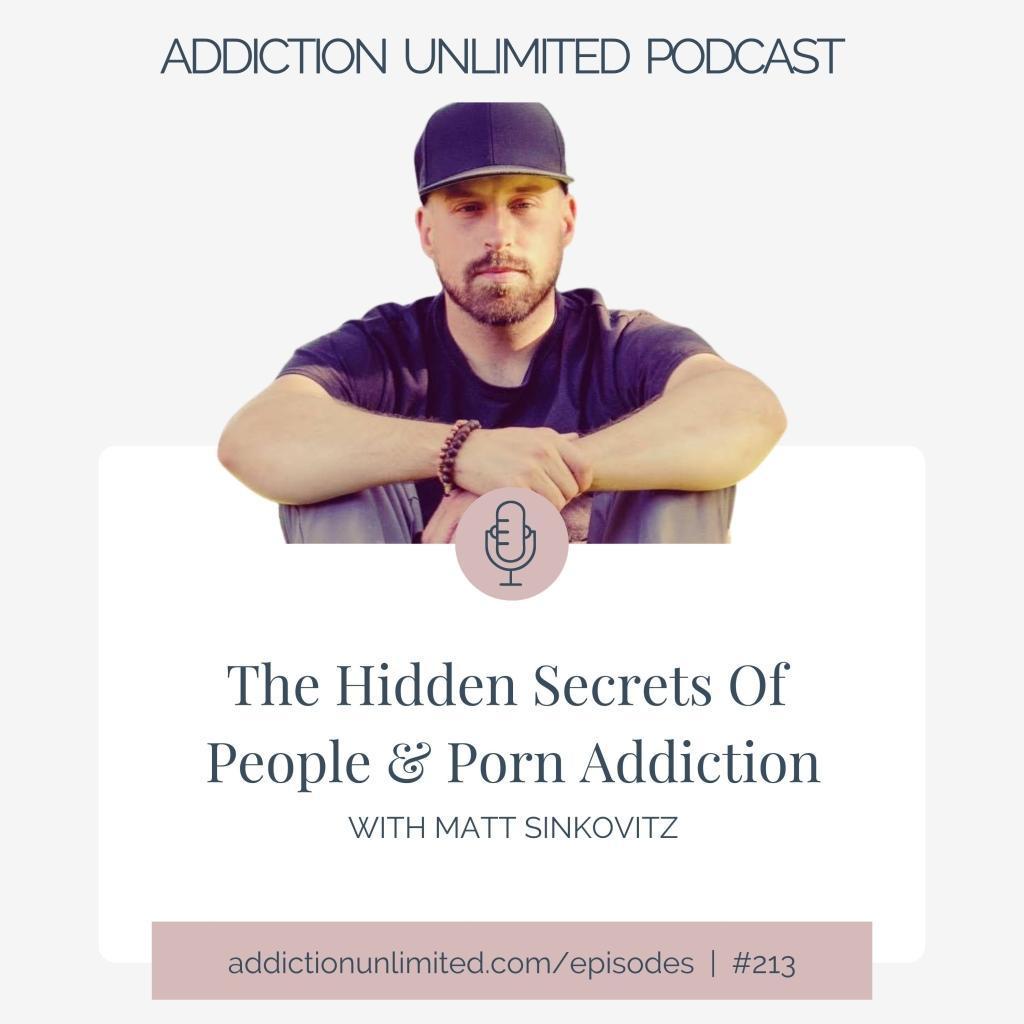 One of the fastest growing addictions is sex and porn addiction.
Just because something is uncomfortable to talk about, doesn't mean we can ignore it and sweep it under the rug because it's awkward.
Addictions of every kind are on the rise- food, drugs, sex, alcohol, shopping…all of them.
And today's guest teaches his most successful strategies for living a healthy lifestyle, abstinent from sex and porn addiction.
Get ready for all the hidden secrets:
What are the signs and symptoms?
Is there porn addiction withdrawal?
I'm so excited to welcome Matt Sinkovitz to Addiction Unlimited Podcast to give us some insider info and how this addiction affects people, their lives, and relationships. This episode is a must-listen, especially if you are wondering how sex and porn addiction may be affecting you or someone you love, and your goal is to get control of your life back, have freedom, personal fulfillment… and more.
As a practitioner and teacher of personal & spiritual development for over a decade, he sets the stage to build a successful foundation for abstinence and recovery. He is an avid student of mindfulness and meditation, and Matt graduated from the Blue Mountain School of Mindfulness Arts seminary program with a Masters in Buddhist Ministry.
And now, he serves as a spiritual guide and interfaith chaplain in prisons and hospitals.
Overcoming his 20+ year compulsive relationship with porn he's here to share his journey and talk about:
How to get help
What recovery looks like
Long-term effects of porn addiction
Plus, Matt reveals his abstinence success tips and how thinking outside-the-box when it comes to getting help can ease the shame and stigma.
Learn more about Matt's program, Porn to Purpose, by clicking here.
Join me in the Addiction Unlimited Facebook group here.  It's free, and private!