Podcast: Play in new window | Download (Duration: 28:46 — 26.0MB) | Embed
Subscribe: Google Podcasts | Stitcher | TuneIn | RSS | More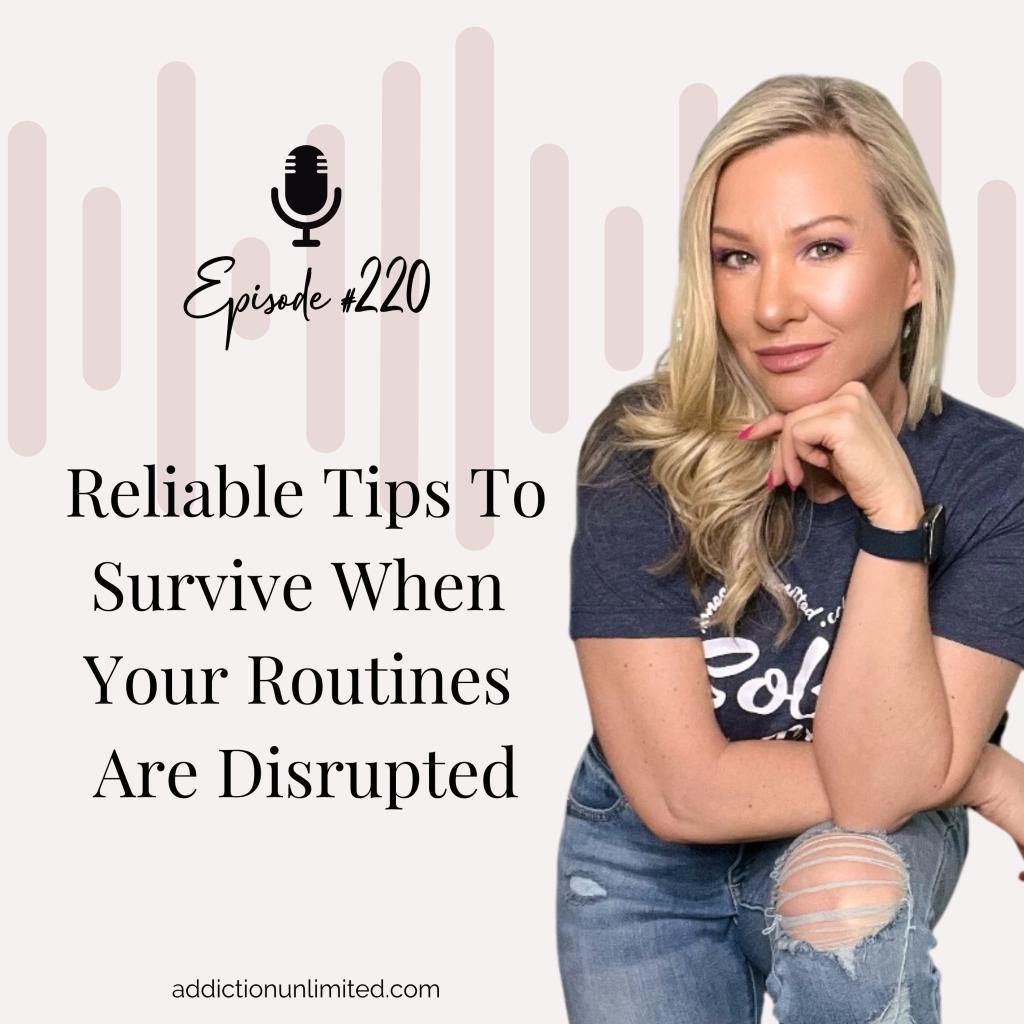 Surprise! Enjoy a free gift from me! I've planned a free Dry July Event: 30 Days to Wellness so that you are confident in your sober journey and… can I even say it…. FUN?!
You'll love this event and the super easy plan I've mapped out for you because all you have to do is show up and follow along with the fun and simple prompts I have for you to make your Dry July feel easy breezy. Click here to get your spot for this free 30 day event to spice up your sober life. 
There are two kinds of people in this world. Those who have routines, and those who don't. Especially when dealing with addiction because we tend to only have two modes… 100% enthralled… or completely uninterested.
I definitely have routines in every area of my life and it's a good mix of wellness, Henry, and family. #auntielife
I'm not here to tell you how to create your routine or what it *should* be.
On today's podcast, I'm going to share with you how challenging it can be when our routines get totally disrupted and what you can do to get back on track. What you should know is, everyone has their own routine and no two are the same. And did I mention that you can have successful routines even when you are super busy, like we all are, with a lot on your plate?
You get to design your own life and you get to call the shots with what routines are important to you and how you recalibrate when you get thrown off  because, we all know, life is going to get in the way and throw you a curve ball.
Whether it's travel, work, getting sick, moving, or an unexpected death in the family I hope this episode inspires you to look at your routines a little differently and know that getting off balance is normal, and perfectly okay.
Join me in the Facebook group here so I can answer your questions and support you in your journey.
Sign up for the Dry July Event: 30 Days to Wellness here.