Podcast: Play in new window | Download (Duration: 1:01:15 — 61.4MB) | Embed
Subscribe: Google Podcasts | TuneIn | RSS | More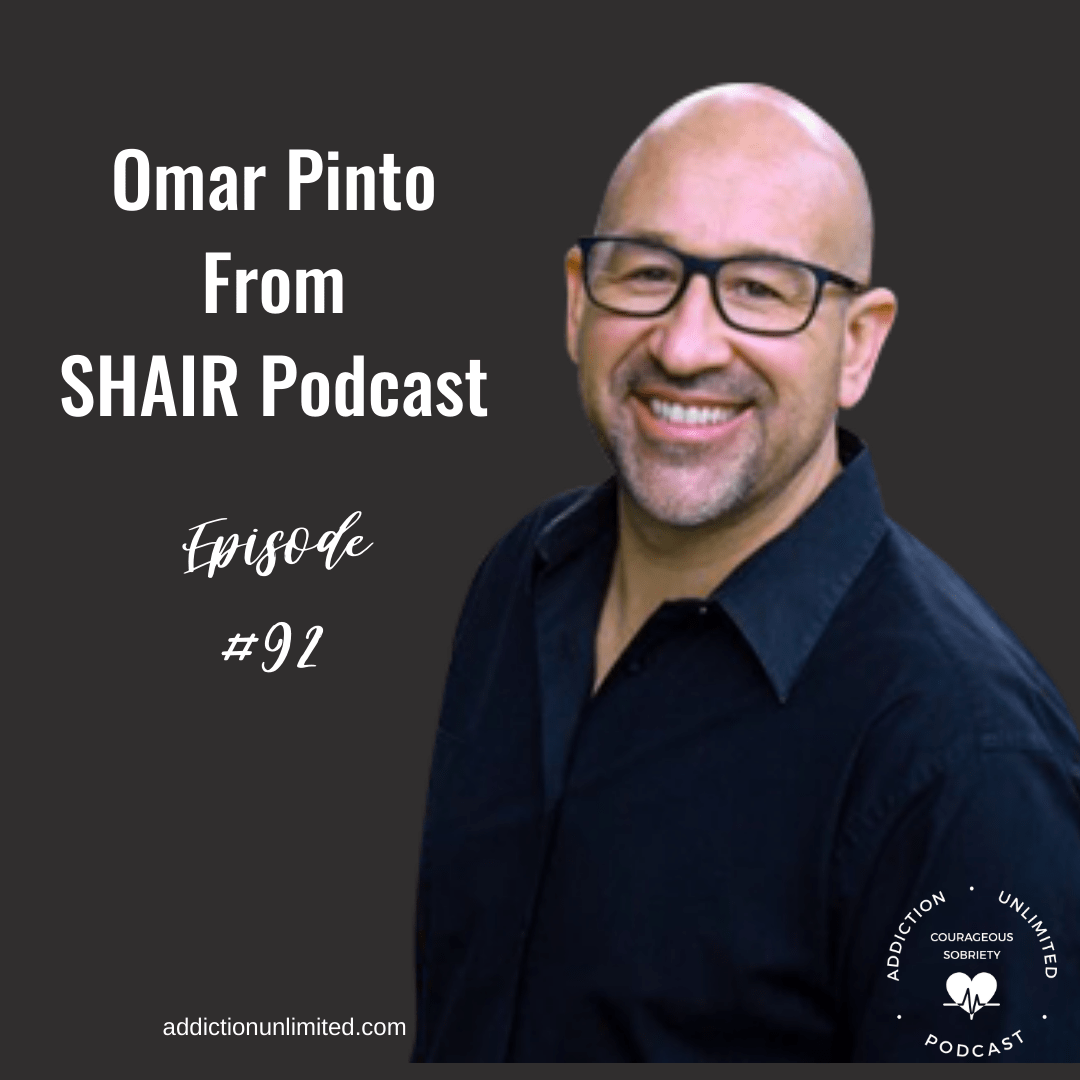 EP092- There are a lot of resources to help you take the steps to get the alcohol-free life you desire. Books, websites, YouTube channels and, of course, PODCASTS!
If you have been exploring podcasts about addiction and recovery for a long time, or a short time, you're probably familiar with today's guest.
He has one of the most popular and best known podcasts available in the recovery community and I am so excited for this episode to go LIVE!
Addiction, recovery, stories, and laughs- we have it all in this fun and smart episode with Omar Pinto from SHAIR Podcast!
Get a FREE consult with Angela: https://www.myrecoverytoolbox.com/
Find Omar: https://theshairpodcast.com/
Join the Facebook Group:  https://www.facebook.com/groups/addictionunlimited/
Follow us on Instagram: instagram.com/addictionunlimited
Coaching options and personal recovery plans: https://www.myrecoverytoolbox.com/recovery-coaching