Podcast: Play in new window | Download (Duration: 47:16 — 46.6MB) | Embed
Subscribe: Google Podcasts | Stitcher | TuneIn | RSS | More
Emotional Abuse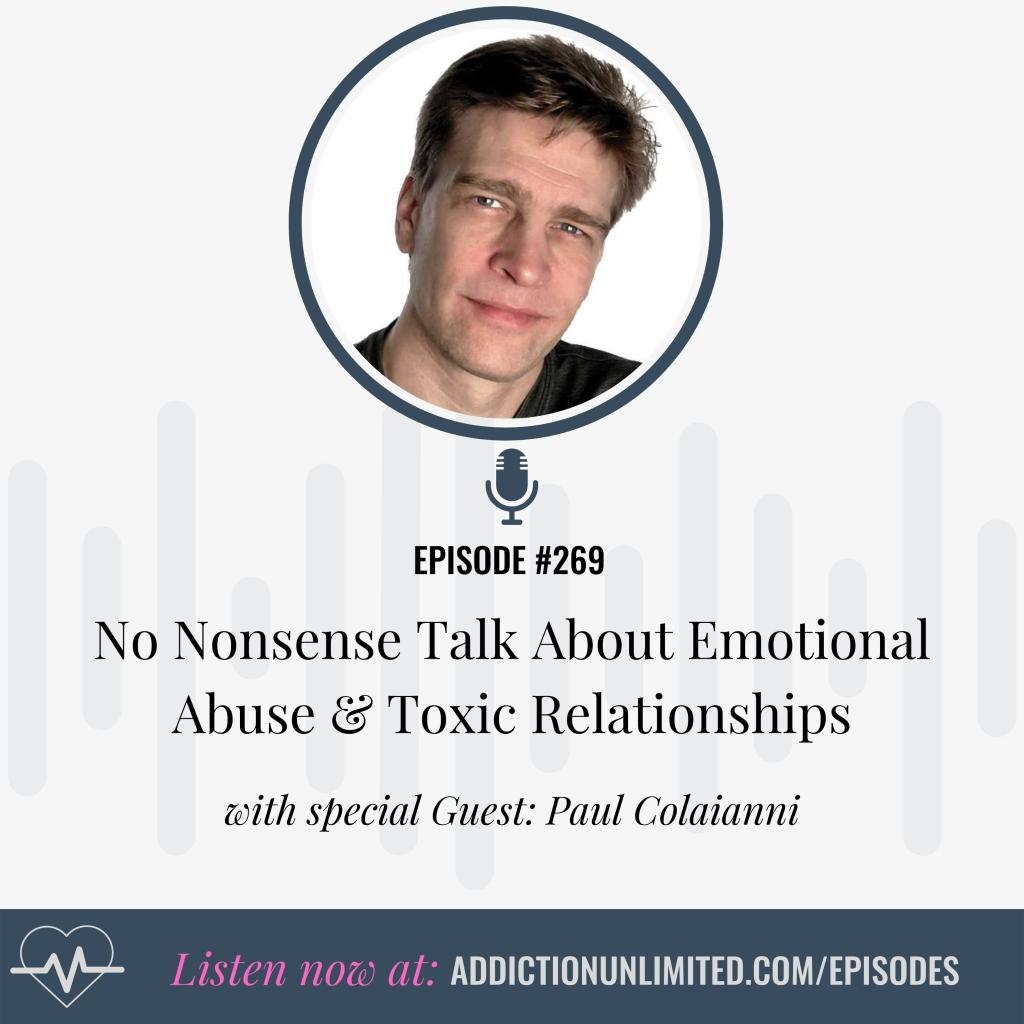 If you come from a dysfunctional upbringing, have failed relationships, and struggle with boundaries, codependence and/or people pleasing.. you'll want to tune in to this episode, my friend. We're going to cover all the bases of toxic traits in relationships, emotional abuse, selfishness, and everything in between.
And you may be surprised by a few details I share about myself.
My guest today is a true Coach. And I say that because he is in the trenches, doing the real life-changing, emotional and difficult work not only with his clients, but he's doing the work for himself.
He's a regular guy who loves playing guitar, being out in nature, and he went through some major life-changing events, had a breakdown in the desert thousands of miles from home, and that breakdown led him to his breakthrough.
He started his own journey of healing and that led him to be the Behavior & Relationship Coach he is today, and he hosts 2 successful podcasts, The Overwhelmed Brain, and the Love and Abuse Podcast.
We are going deep in relationship issues and the nuances we all struggle with every day. If you want some super valuable insights into those toxic traits that make you crazy, it's all in this conversation with Paul.
And, I have to tell you, this is one of my favorite episodes of Addiction Unlimited.
Links mentioned in this episode: 
The Overwhelmed Brain Podcast:  theoverwhelmedbrain.com
Book A Call With Angela: addictionunlimited.com/call
Facebook Group: https://www.facebook.com/groups/addictionunlimited
Rate, Review, & Follow on Apple Podcasts
"I love Angela & Addiction Unlimited Podcast." <– If that sounds like you, please consider rating and reviewing my show! This helps me support more people — just like you — to keep moving forward to the recovery lifestyle they want.  Click here, scroll to the bottom, tap to rate with five stars, and select "Write a Review." Then be sure to let me know what you loved most about the episode!