Podcast: Play in new window | Download (Duration: 44:54 — 41.1MB) | Embed
Subscribe: Google Podcasts | TuneIn | RSS | More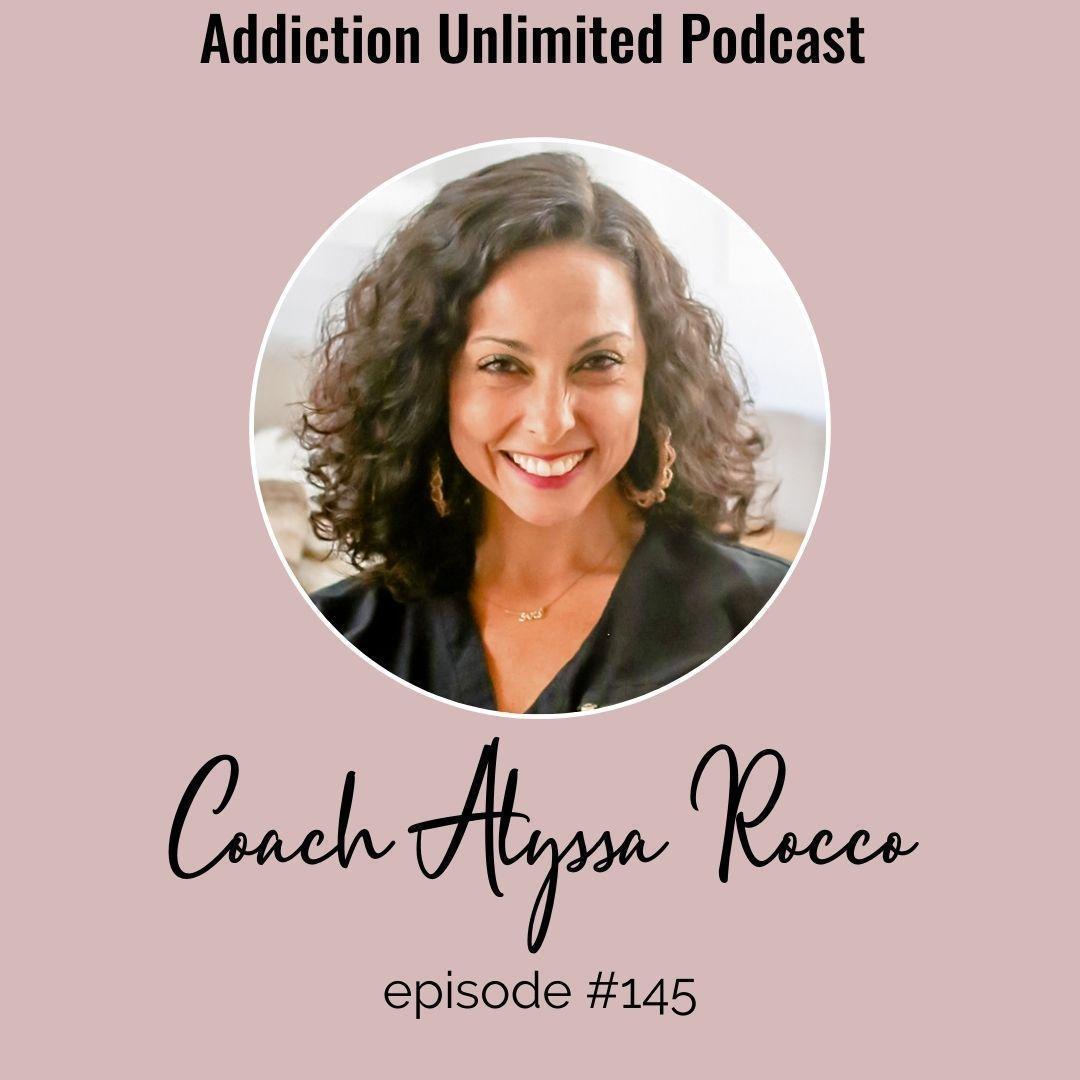 When you think about your "addictive personality", do you automatically make a cringey face?  I see it all the time.
This is a journey of being relentless and diligent to create the life you want. Not apologizing for who you are, not worrying about what others think of your journey, but being comfortable and confident in where you're going and who you want to be.
I know many of you struggle to see yourself clearly in your new sober life and to believe you are capable of pulling it off. And no one can make you believe in yourself to create a vision of an alcohol-free life and to be the person that makes the plans and does the deal… but you.
The good news is, that same inner-strength that I found in myself also lives inside of you.
In today's episode, Coach Alyssa Rocco shares her journey of recovery and all the insights she's discovered on the way.
From an eating disorder, codependence, people-pleasing, love addiction, and everything in between! This is another testament to how powerful we are when we step back and recognize who we REALLY are, then make a plan to be consistent, feel all the feels, and following-through no matter what.
Read Alyssa's Bio here. 
Join our private Facebook group here!