Podcast: Play in new window | Download (Duration: 32:12 — 32.6MB) | Embed
Subscribe: Google Podcasts | Stitcher | TuneIn | RSS | More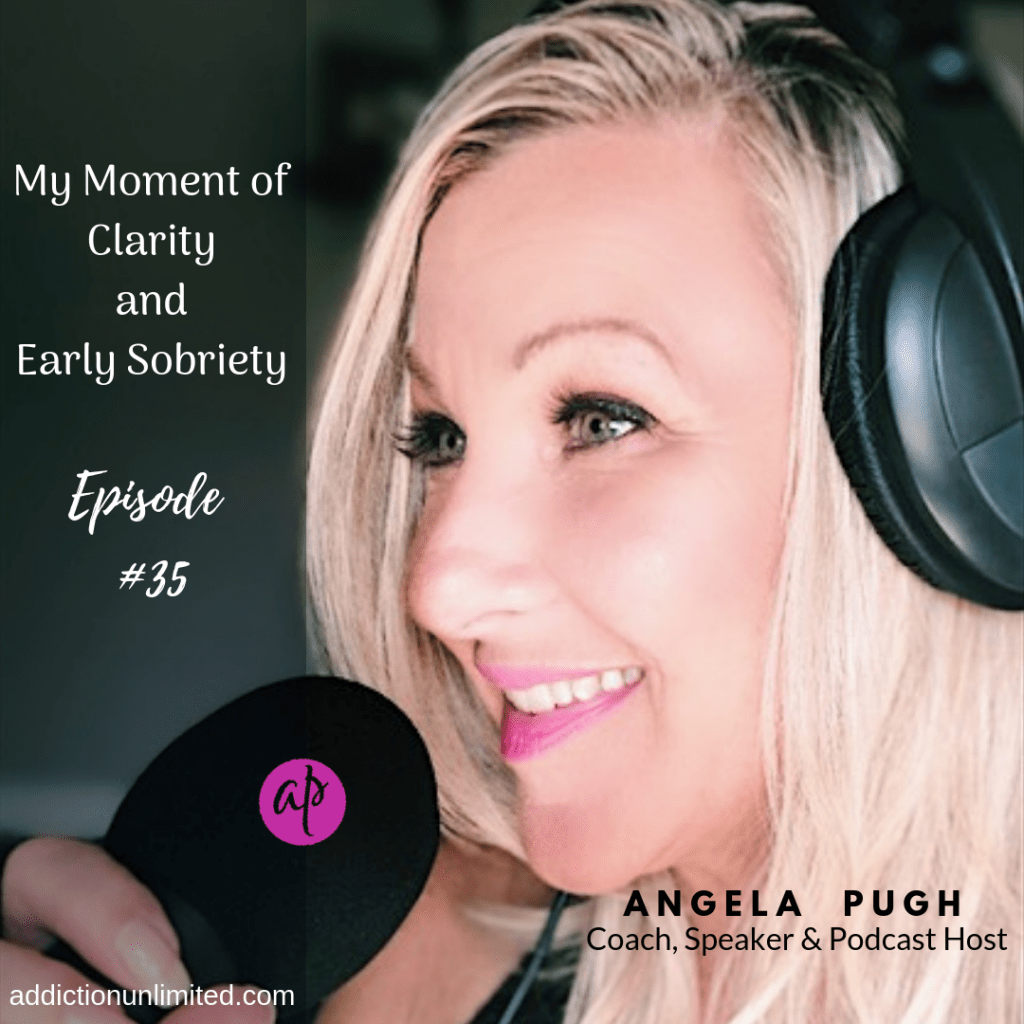 Hey everybody welcome to the Addiction Unlimited Podcast- I'm your host, Angela Pugh-
Today I will answer a question I got from Nancy in Seattle asking me about my experience in early sobriety and how I felt physically and emotionally.
And by the end you will have a powerful understanding of the different stages and what is going on inside us as we navigate new sobriety and how it comes out on the outside.
I've written many articles on this topic and I include this in the training I do with my own staff, and I wrote a training curriculum to train treatment center staff and I do a whole segment on early sobriety in that training that I do in treatment centers nationwide.
This is incredibly important information whether you are getting clean and sober, have a friend or family member going through it, or have someone coming home from treatment. I know in my sober living houses we are in consistent conversation about this because we have people in their first month of sobriety and that is a perilous time for anyone.
And for those of you on the Addiction Unlimited email list you will get a little bonus information on this topic and for those who want on that list you can go to addictionunlimited.com and fill out the popup, or leave me a voice message right on the home page, click record and leave me your name and email and I will gladly add you to that list.
For full readable version go here:  Early Sobriety Rollercoaster