Podcast: Play in new window | Download (Duration: 51:43 — 39.5MB) | Embed
Subscribe: Google Podcasts | Stitcher | TuneIn | RSS | More
relapse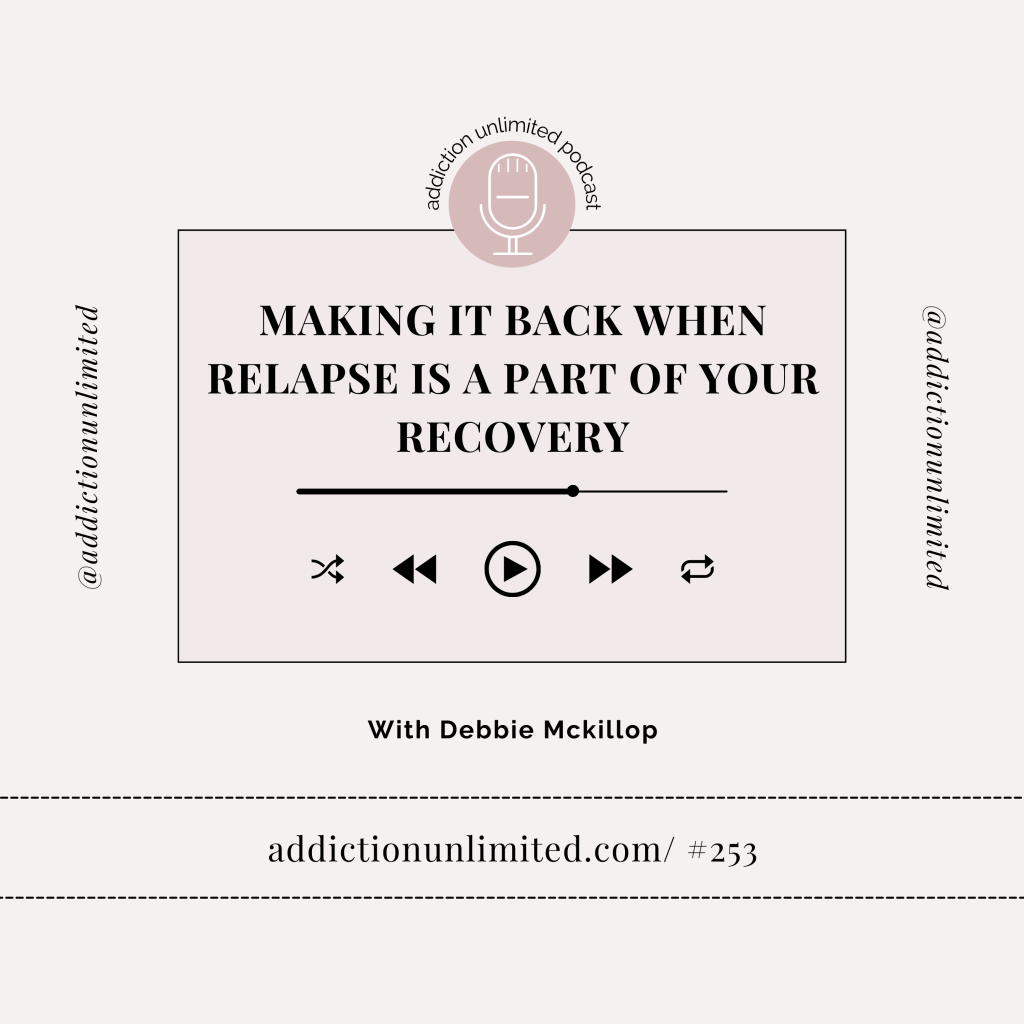 When you make a BIG mistake, pull up your bootstraps, get scrappy, and use it as a learning experience.
Have you ever made a hasty mistake in your personal development journey that had the potential to be a disaster?
I definitely have. In fact, I think back to the night I realized I had no control over my drinking. I had to see my probation officer the next morning and decided I would have just one drink while I took my dog for a walk after work. Next thing I know, it's 5 in the morning, I'm drunk, and my appointment was at 10. I was angry at myself, in shock that I really couldn't stop drinking once I started, and I didn't know what to do about it.
But here's the thing that I couldn't see at that time: Making those kind of mistakes, like the one I made years ago, are necessary — no matter how much you think you know and how careful you think you're being. You have to muster some strength, channel your inner bad*ss, and use the experience as an opportunity to learn.
That's what my guest on this episode (and 6 week course alumni!), Debbie McKillop, did when she had that moment of clarity that she had to stop drinking once and for all.
Some people fall apart under the pressure of a sober future, but Debbie did the exact opposite.
Instead of beating herself up and falling to pieces, she immediately got into action and figured out how to use this frightening momentum to her advantage. And guess what? She went on to rebuild a sober life that is happier than ever before…
Yes, you heard me right.
In this episode, Debbie shares her story of how she used the experience of relapse, to better herself as a mom, wife, and daughter, plus exactly what she did to get the fun and supportive sobriety we all want. She also shares:
Her major a-ha moment when she realized she couldn't moderate her drinking and needed to quit 100%.
The things about recovery she wished she would have known from the beginning.
What she plans to do next to take her sober life to the next level.
This is a great listen for anyone, no matter where you are in your sobriety – and I know you'll find Debbie as inspiring as I do.
Links mentioned in this episode: 
Sober Vacation: https://addictionunlimited.com/earlybird
Join the Facebook Group: https://www.facebook.com/groups/addictionunlimited
Book A Call With Angela: addictionunlimited.com/call
Rate, Review, & Follow on Apple Podcasts
"I love Angela & Addiction Unlimited Podcast." <– If that sounds like you, please consider rating and reviewing my show! This helps me support more people — just like you — to keep moving forward to the recovery lifestyle they want.  Click here, scroll to the bottom, tap to rate with five stars, and select "Write a Review." Then be sure to let me know what you loved most about the episode!