Podcast: Play in new window | Download (Duration: 51:52 — 44.6MB) | Embed
Subscribe: Google Podcasts | TuneIn | RSS | More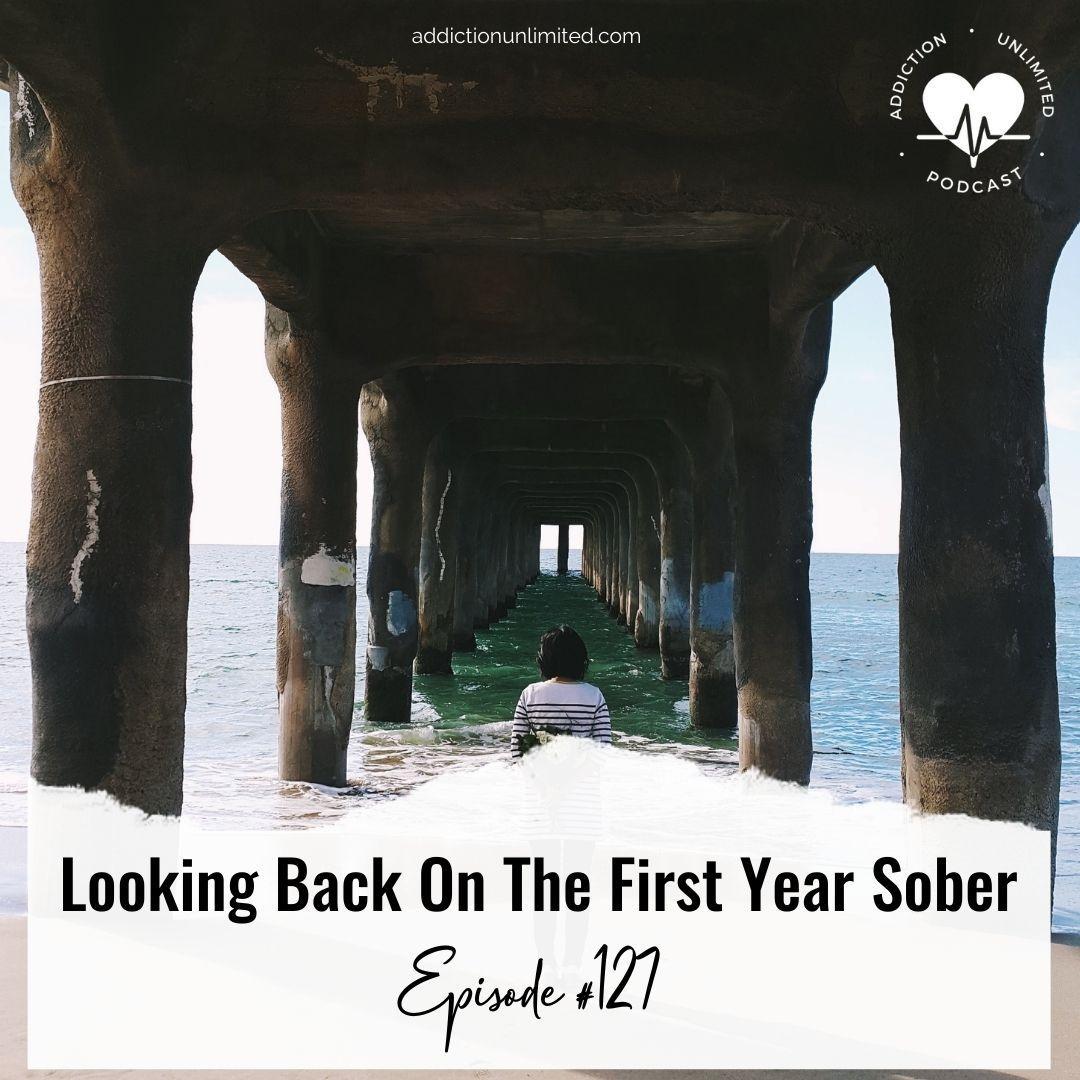 The first months of sobriety are a roller coaster. In the beginning, you feel motivated, strong and confident- then, somewhere along the way, you begin to question if you can really do it, the committee starts telling you it's okay to drink again for a million reasons, you may feel bored, lonely, and restless.
I wish I could tell you there was a way around all of that, but there isn't. Life, in general, can be pretty uncomfortable. Jobs are uncomfortable, relationships are uncomfortable, raising kids is uncomfortable… and recovery is, too.
In the first year everything is new and there are a lot of 'firsts'.  First sober birthday, first sober holiday season, first sober wedding, first sober vacation… everything is a new beginning and it takes some energy and effort to navigate through all the ups and downs while maintaining your sobriety and protecting it.
My first year was challenging in many ways because I had significant legal troubles looming over me and was facing a decent amount of jail time. But, my sobriety itself wasn't hard because I had friends and I had fun.
In this episode, we'll talk to Heather who had her rock bottom moment on a business trip. She was a high-functioning, executive, wife & mom, and it all came to a head in a split second when she had to make a choice to get herself together or sink into the drunken abyss.
She decided she couldn't take it anymore and asked for help.
She left her business trip, flew 3000 miles directly to treatment, leaving her husband, job, and kids, to get herself together and start a new life.
Earlier this year, Heather celebrated a year of sobriety and she talks to us about her journey of getting help and also about her transition home and back into regular life.
Join us in the Facebook group: www.facebook.com/groups/addictionunlimited
Follow me on Insta:  www.instagram.com/addictionunlimited