Podcast: Play in new window | Download (Duration: 31:56 — 28.2MB) | Embed
Subscribe: Google Podcasts | Stitcher | TuneIn | RSS | More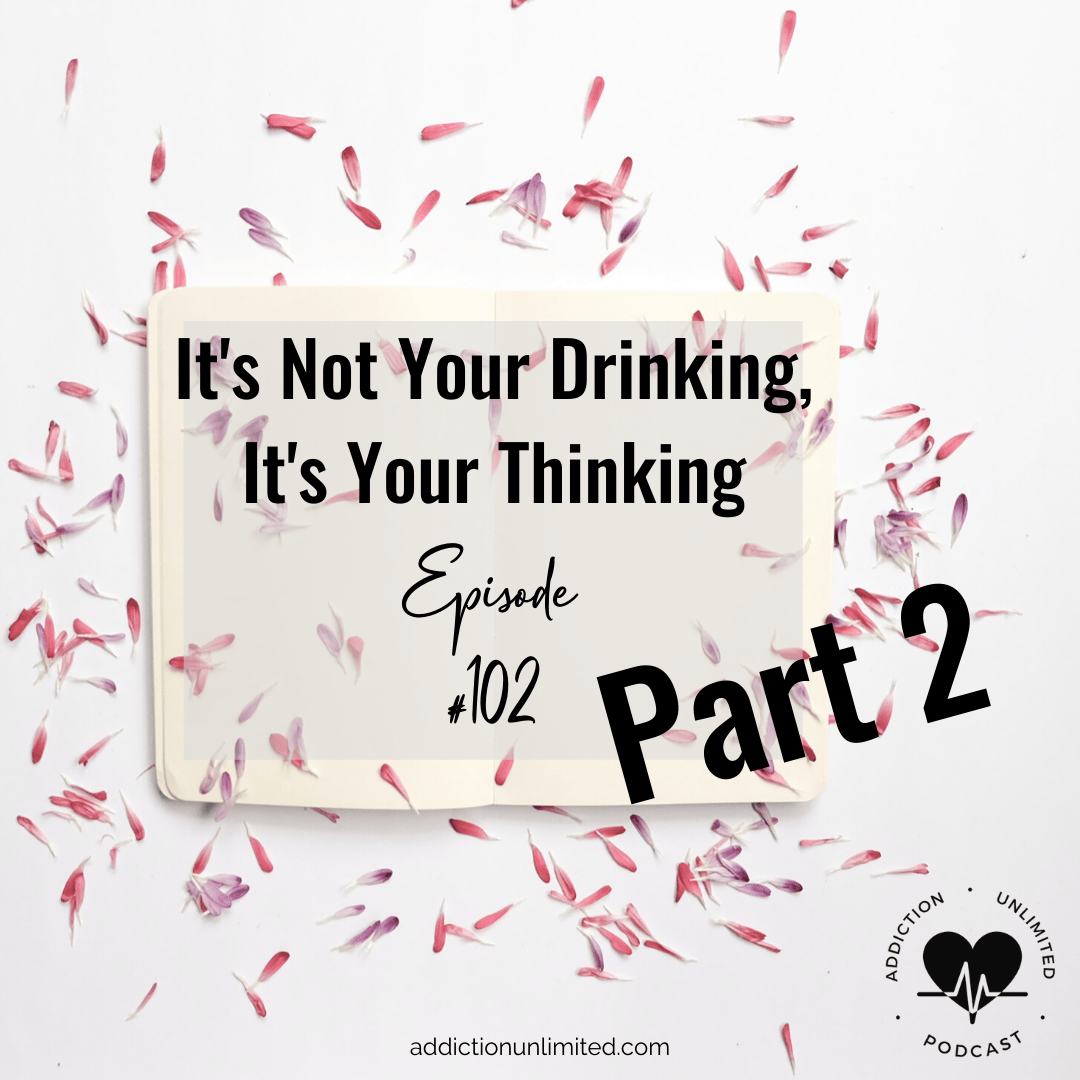 You can trace every problem you have back to your drinking in one way or another.
Every problem is either because you were drinking or you were hungover. Relationship problems, money problems, anxiety…
But when you quit drinking, all of those problems don't go away and you feel frustrated, defeated, and wondering what the heck you're supposed to do.
You thought drinking had to change, but you drank to cope with your thinking. And all that thinking has to change.
For people with addiction, change isn't an easy thing.
It's a common problem; feeling like you hit a dead end, your life gets turned upside down, you feel off balance, and you're unsure what to do.
Understanding your thoughts and feeling directly impact your actions is the most important part of making this change. It's important, now more than ever, that you make sure your thoughts aren't taking you down the rabbit hole.
Your brain has been conditioned to think and respond in a way that supports your drinking lifestyle. When you put down the drink, it's important to put some energy into retraining your brain and your thoughts to support your new lifestyle, sober.
There's no need to judge yourself and label things 'good' or 'bad', 'right' or 'wrong'.  Try thinking about things as 'effective or ineffective'.
In this episode you'll learn to look at things more objectively and to make better choices that serve your sobriety, instead of causing guilt and shame and more negative self-talk.
You can get through this with the right guidance and a little patience. Work through things slowly, give yourself extra love and grace, and never stop trying.
There's no reason to do it alone when you have a whole community of support and fun at your fingertips in our free and private Facebook group,
join here.