Podcast: Play in new window | Download (Duration: 41:11 — 38.8MB) | Embed
Subscribe: Google Podcasts | TuneIn | RSS | More
I don't fit in anywhere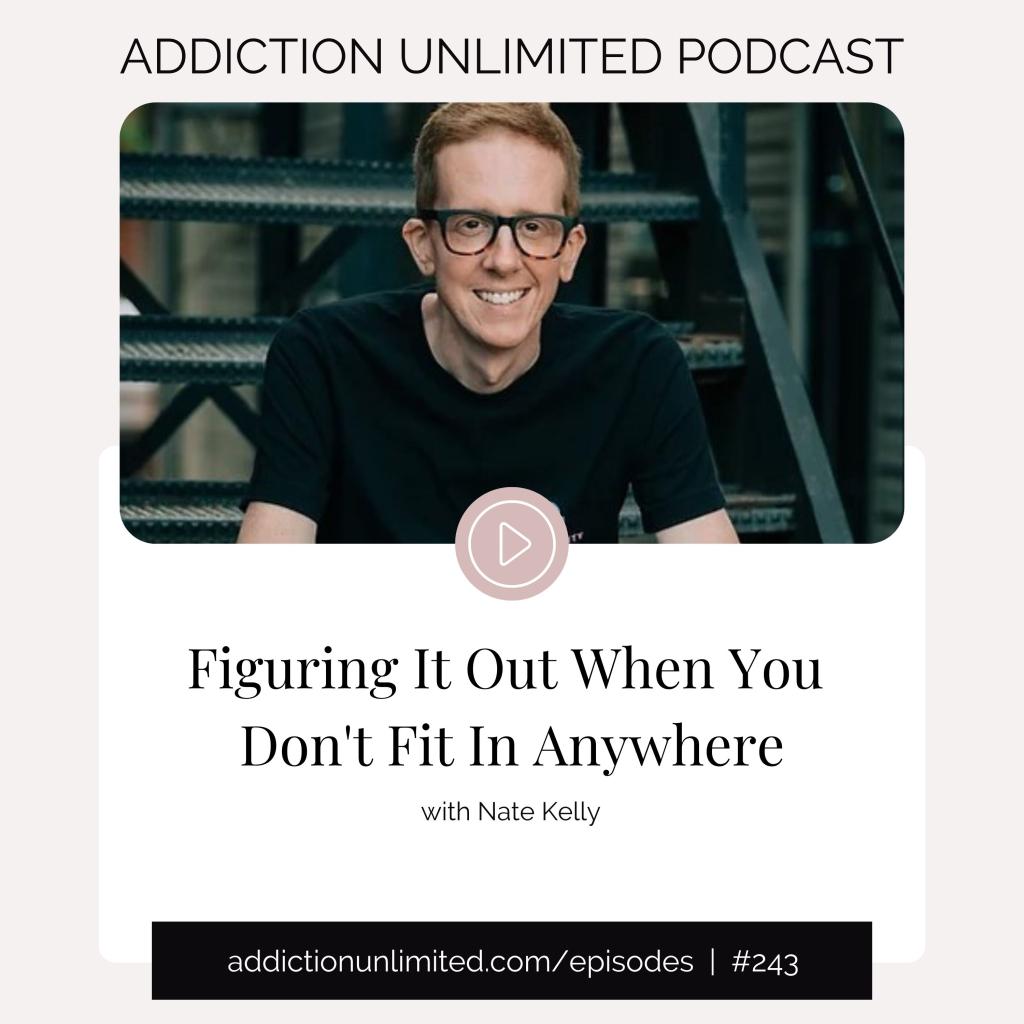 Not all success stories are created equal.
There are easy stories, hard stories, and everything in between. All are different and unique in their own way and all of them can have a happy ending.
In this episode, I share an enlightening conversation with Nate Kelly about his quest of growing up, figuring himself out, and ending up in an unhealthy relationship with alcohol.
He talks about…
How he used alcohol to make him more social and to fit in more. The successes, and struggles, he went through trying to figure out where he fit and what his life would look like. Plus, we delve into trying to find yourself in a world that doesn't support those of us who don't fit in anywhere.
If you've ever just felt different, and unsure about how you fit or where you fit, this episode is for you!
Links mentioned in this episode: 
Join Me On Facebook: https://www.facebook.com/groups/addictionunlimited
Sobriety Diaries Podcast: Sobriety Diaries Podcast
Book A Call With Angela: addictionunlimited.com/call
Coming Out Colton: https://www.youtube.com/watch?v=pYu82eFgDhE
Rate, Review, & Follow on Apple Podcasts
"I love Angela & Addiction Unlimited Podcast." <– If that sounds like you, please consider rating and reviewing my show! This helps me support more people — just like you — to keep moving forward to the recovery lifestyle they want.  Click here, scroll to the bottom, tap to rate with five stars, and select "Write a Review." Then be sure to let me know what you loved most about the episode!