Podcast: Play in new window | Download (Duration: 41:13 — 41.1MB) | Embed
Subscribe: Google Podcasts | Stitcher | TuneIn | RSS | More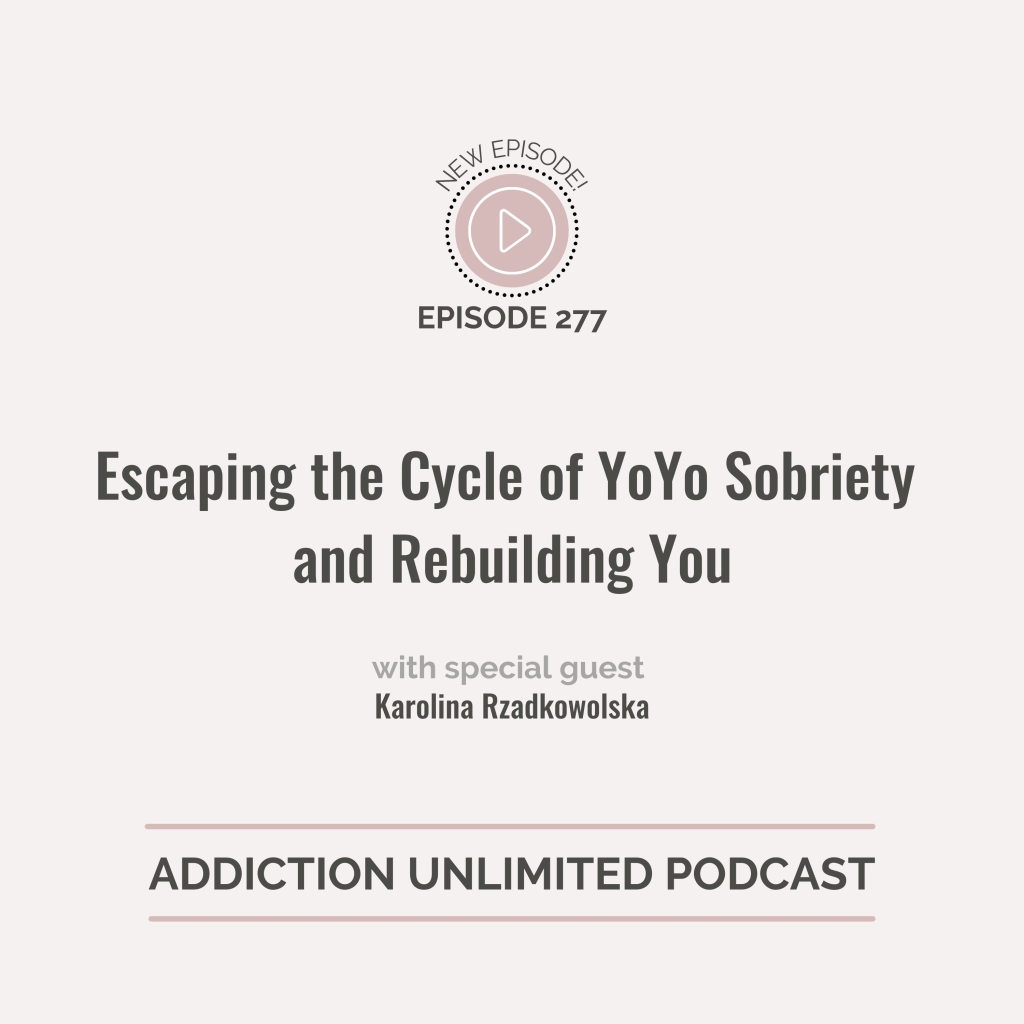 One of the most challenging aspects of breaking the cycle of yo yo sobriety is learning to believe in yourself again.
Rebuilding confidence isn't an overnight process, but with the right guidance and mindset, you can rebuild a stronger, more resilient version of yourself.
We all understand that facing the relentless cycle of stopping and starting again can be incredibly disheartening. It's a rollercoaster of hope, guilt, and desperation, leaving you feeling trapped and defeated. But remember, you're not alone.
You may know today's guest from the Euphoric AF podcast. Karolina is a powerful alcohol-free Coach and advocate and we are diving into the pain of coexisting with alcohol when you know your relationship has expired. We'll talk about the isolation, sadness, and shattered self-esteem, and recognizing your own resilience to come out stronger on the other side.
Remember, your journey is unique, and healing is a process that takes time. It's okay to stumble along the way – what matters is your commitment to getting back up and moving forward. Karolina's story will remind you that setbacks are not failures; they're stepping stones towards your ultimate transformation.
Links mentioned in this episode: 
Sober Costa Rica:  addictionunlimited.com/costarica
Facebook Group: https://www.facebook.com/groups/addictionunlimited
Book A Call With Angela: addictionunlimited.com/call
Euphoric AF Podcast:  https://euphoricaf.com/the-podcast
Rate, Review, & Follow on Apple Podcasts
"I love Angela & Addiction Unlimited Podcast." <– If that sounds like you, please consider rating and reviewing my show! This helps me support more people — just like you — to keep moving forward to the recovery lifestyle they want.  Click here, scroll to the bottom, tap to rate with five stars, and select "Write a Review." Then be sure to let me know what you loved most about the episode!