Podcast: Play in new window | Download (Duration: 32:15 — 30.6MB) | Embed
Subscribe: Google Podcasts | Stitcher | TuneIn | RSS | More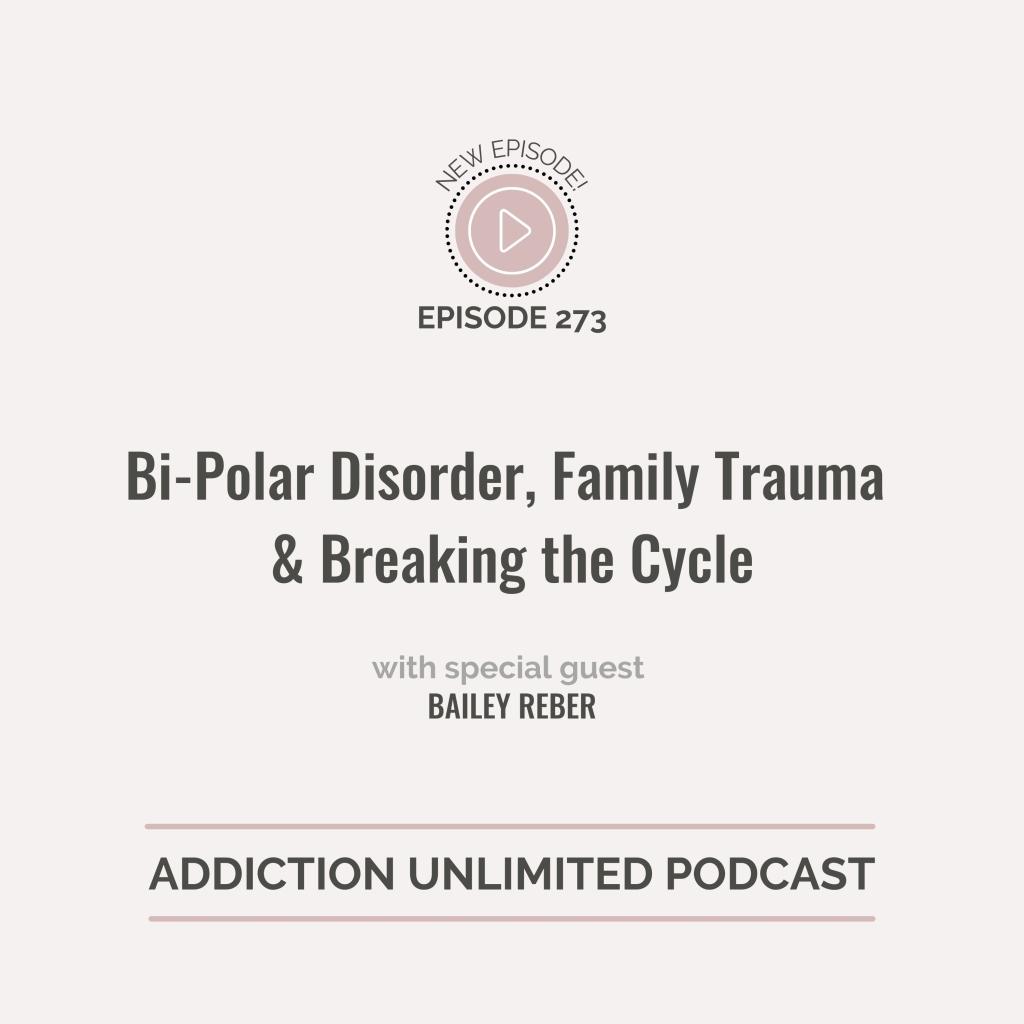 Did you know that 56% of people with bi-polar disorder have a history of drug abuse? And 44% struggle with alcohol issues?
I'm so glad you're here today, because this is something that we, as a community, need to continue talking about more, and that is our mental wellness.
And I'm raising my hand right now as someone who struggles with wellness, and I'm curious if you are as well.
Here's the truth: if you don't manage your mental health well—addiction and recovery can be difficult and lonely. There's decision fatigue, you can have recovery burnout, there are tons of external pressures with friends and family, or,  drowning in this drinking culture—and if we're not managing our own wellness, all of that stuff will take over.
And because I believe in my core that recovery can be one of the best gifts you can give yourself, I want to bring more awareness to these issues that run rampant in our society and definitely in the world of substance abuse and recovery.
Luckily, there are people out there who also take this seriously and are willing to show up, be brave, and help. And one of those people is Bailey Reber.
She's the host of Distressed to Joyful; Bailey's Way Podcast where she helps her audience learn to navigate the journey of mental health, family trauma, substance abuse, bi-polar disorder and so much more.
Like the greatest leaders, she doesn't only talk the talk, but she walks the walk.
Links mentioned in this episode: 
Distressed to Joyful; Bailey's Way Podcast: https://whatisheybailsdoing.com/the-podcast/
Juicy Tips on How You Can Combat Recovery Fatigue: https://addictionunlimited.com/juicy-tips-on-how-you-can-combat-recovery-fatigue/
Facebook Group: https://www.facebook.com/groups/addictionunlimited
Book A Call With Angela: addictionunlimited.com/call
Rate, Review, & Follow on Apple Podcasts
"I love Angela & Addiction Unlimited Podcast." <– If that sounds like you, please consider rating and reviewing my show! This helps me support more people — just like you — to keep moving forward to the recovery lifestyle they want.  Click here, scroll to the bottom, tap to rate with five stars, and select "Write a Review." Then be sure to let me know what you loved most about the episode!