Podcast: Play in new window | Download (Duration: 37:33 — 35.6MB) | Embed
Subscribe: Google Podcasts | Stitcher | TuneIn | RSS | More
Hypnosis for Addiction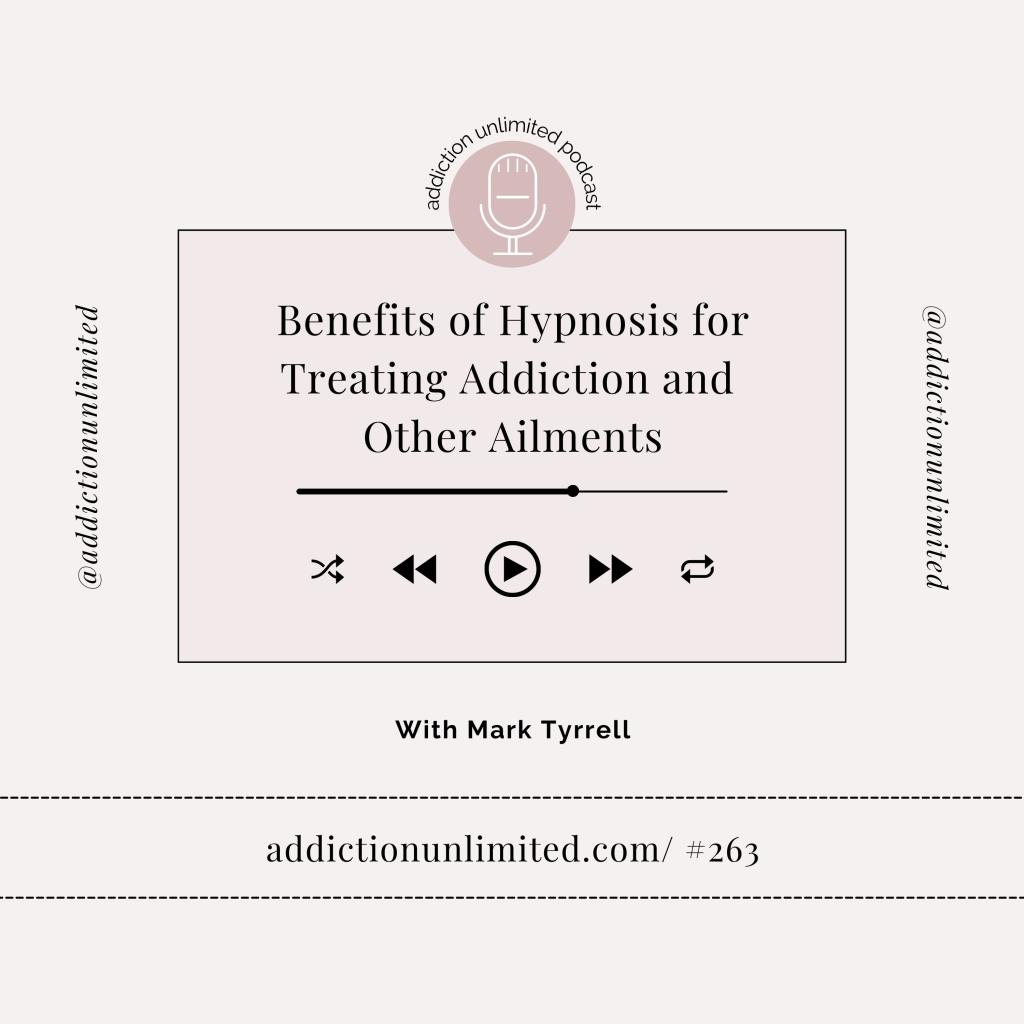 I'll be the first to admit that the thoughts in my head, aka the committee, have knocked me off track more times than I want to admit.
There is always the 'fear' voice in the committee telling me, "You might really screw this up!", and the 'insecure' voice in there saying, "You can't do this," and "You're not good enough". And, although those messages aren't true, I know they are deep-rooted in my past experiences.
So what do you do when the committee is chattering away and all you want is to feel better?
My guest today is going to give you a great option!
And because I like to stick to tools with a solid reputation, here's a statistic that will blow your mind: In a review article, Dr. Alfred Barrio pointed out that the average success rate for hypnotherapy was 93% after an average of 6 sessions.
This was compared to a 38% success rate after an average of 600 sessions for psychoanalysis and 72% after 22 sessions for behavior therapy.
Mark Tyrrell joins me to talk about psychology, dopamine, addiction, and trauma and how working in a locked-down psyschiatric unit changed his outlook, and his path.
Tune in to hear:
What is hypnosis and what does it do?
How you can use it at home
Some common myths about what happens during hypnosis
And all the different ways we can use it to improve our lives
If you're looking for another proven method to feel better then pop in your ear buds and hit play because you won't want to miss this one.
Links mentioned in this episode: 
Facebook Group: https://www.facebook.com/groups/addictionunlimited
Book A Call With Angela: addictionunlimited.com/call
Find Mark here: https://www.hypnosisdownloads.com/
Rate, Review, & Follow on Apple Podcasts
"I love Angela & Addiction Unlimited Podcast." <– If that sounds like you, please consider rating and reviewing my show! This helps me support more people — just like you — to keep moving forward to the recovery lifestyle they want.  Click here, scroll to the bottom, tap to rate with five stars, and select "Write a Review." Then be sure to let me know what you loved most about the episode!