Podcast: Play in new window | Download (Duration: 26:48 — 23.9MB) | Embed
Subscribe: Google Podcasts | TuneIn | RSS | More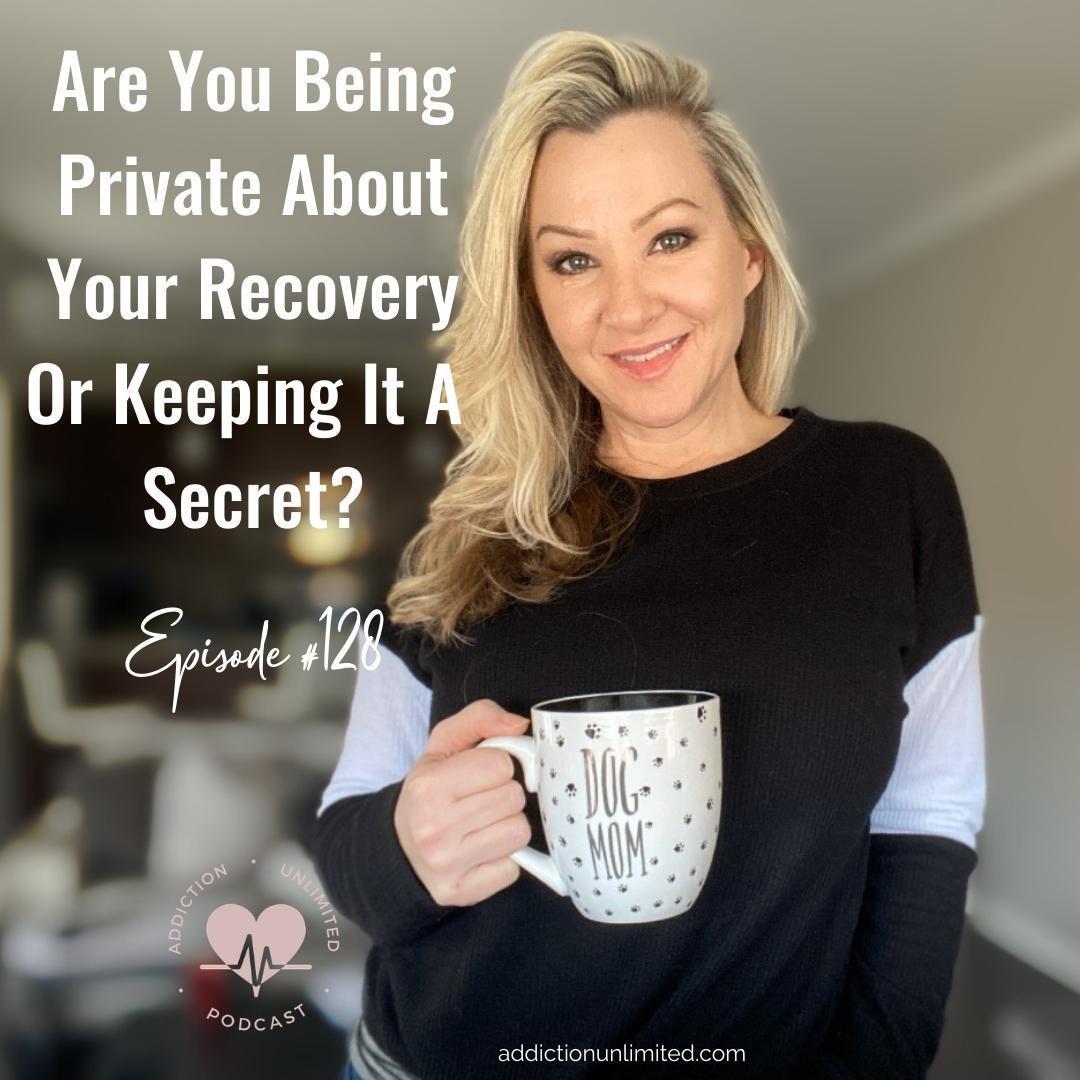 I don't want to be living a double life in my recovery like I was in my addiction.
I went out of my way to create this picture for the outside world, to hide what was really going on on the inside. And if that was my behavior when I was drinking, then I definitely don't want to have the same behavior when I'm sober!
Being private is appropriate in a lot of situations. Especially when you are newly sober. You are just figuring it out, you are getting comfortable with a new lifestyle and a new identity as a non-drinking person.
It's okay to be private and focus internally and share your details with a select few people who love and support you.
It's being secretive that can be harmful. Because when you are hiding the details of yourself and your life, it's because there is some shame around it.
We don't want anyone to know who we really are and what we are dealing with because we fear they will think we are bad or weak- because on the inside that's what we think about ourselves.
Been there, done that. And I'm not doing it again.
How do you start to  make the shift and change your mindset? How do you start to feel better and stronger? This episode will give you some answers!
Join the Facebook group:  facebook.com/groups/addictionunlimited
Follow on Insta:  instagram.com/addictionunlimited