Podcast: Play in new window | Download (Duration: 31:27 — 26.9MB) | Embed
Subscribe: Google Podcasts | TuneIn | RSS | More
Alcoholism and Relationships –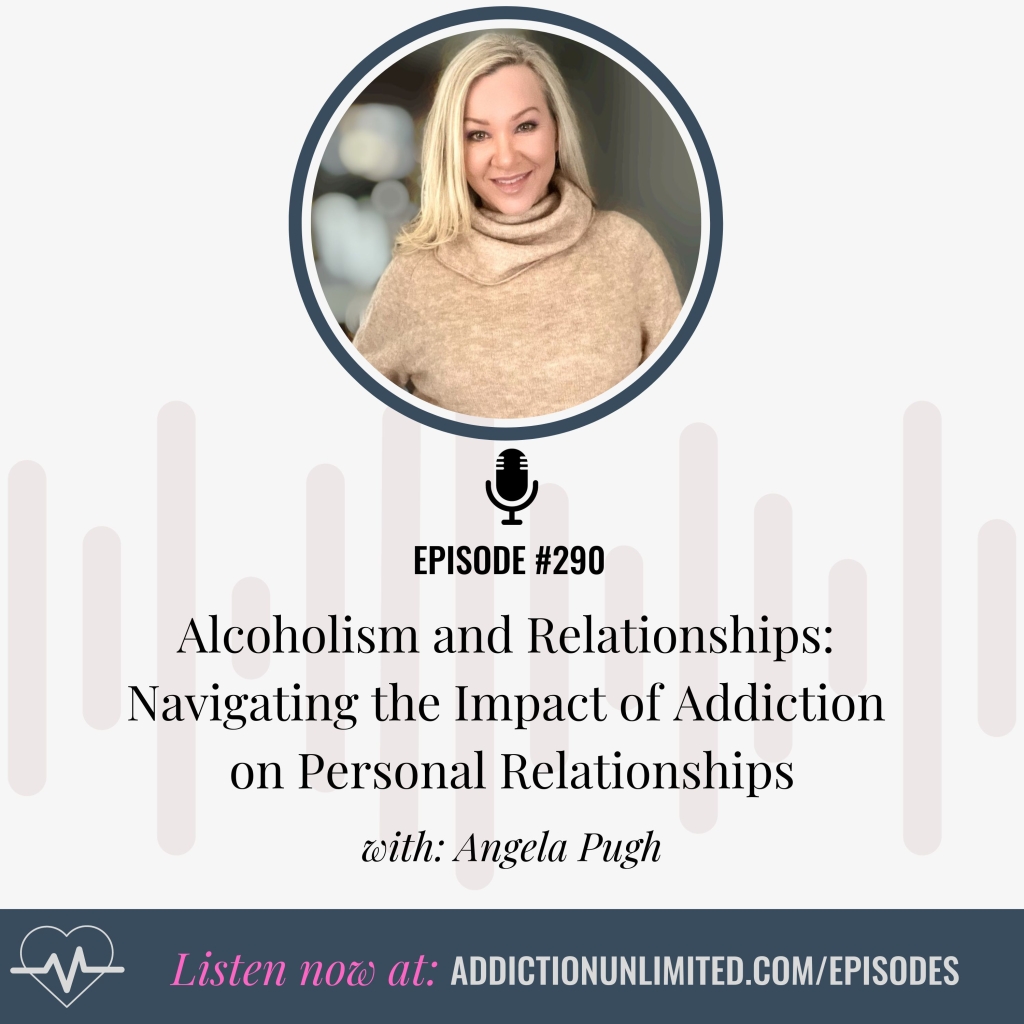 If you think being an alcoholic is hard, try being in a relationship with one!
You've heard me talk about relationship dynamics from time to time, and just how important it is to communicate with the people around us and to be patient with one another. But I've never really talked about what this looks like for the family, friends, and partners.
On their own, keeping your sobriety in tact and navigating a relationship are tough. Put them together?
It's an entirely different beast. The fact is, addiction brings a very different dimension to relationships.
People that don't struggle with addictions or compulsions are baffled by how our brains work and they usually have more support and empathy from friends and family members for their trials and tribulations in life. Alcoholism can be very isolating, which is one reason it's more challenging to get support, and even harder to ask for help.
So today, we're getting into the details from both sides.
In this episode I'll tell you:
Why getting sober is harder than our friends and family realize
Some of the thoughts and fears your partner is having about your sobriety that they aren't telling you
How to give each other what you need, EVEN during the most stressful times
What recovery requires to be long-lasting
Your relationships can be as awesome as you want them to be, but it does take everyone pitching in and being part of the team. And everyone has to be willing to pause, and see the other person's point of view.
You might be surprised by all the information you get from this episode!
This is every bit as important as planning your next recovery meeting or your next attempt at sobriety. You've got to understand what's happening for the people around you with the same passion and intensity that you put into your recovery.
Go listen now, then share this episode with the people closest to you – they will thank you for it, I promise 😉
Links mentioned in this episode: 
Facebook Group: https://www.facebook.com/groups/addictionunlimited
Book A Call With Angela: addictionunlimited.com/call
Sober Retreat in Bali: addictionunlimited.com/bali
Rate, Review, & Follow on Apple Podcasts
"I love Angela & Addiction Unlimited Podcast." <– If that sounds like you, please consider rating and reviewing my show! This helps me support more people — just like you — to keep moving forward to the recovery lifestyle they want.  Click here, scroll to the bottom, tap to rate with five stars, and select "Write a Review." Then be sure to let me know what you loved most about the episode!