Podcast: Play in new window | Download (Duration: 51:08 — 45.3MB) | Embed
Subscribe: Google Podcasts | Stitcher | TuneIn | RSS | More
Alcoholic Spouse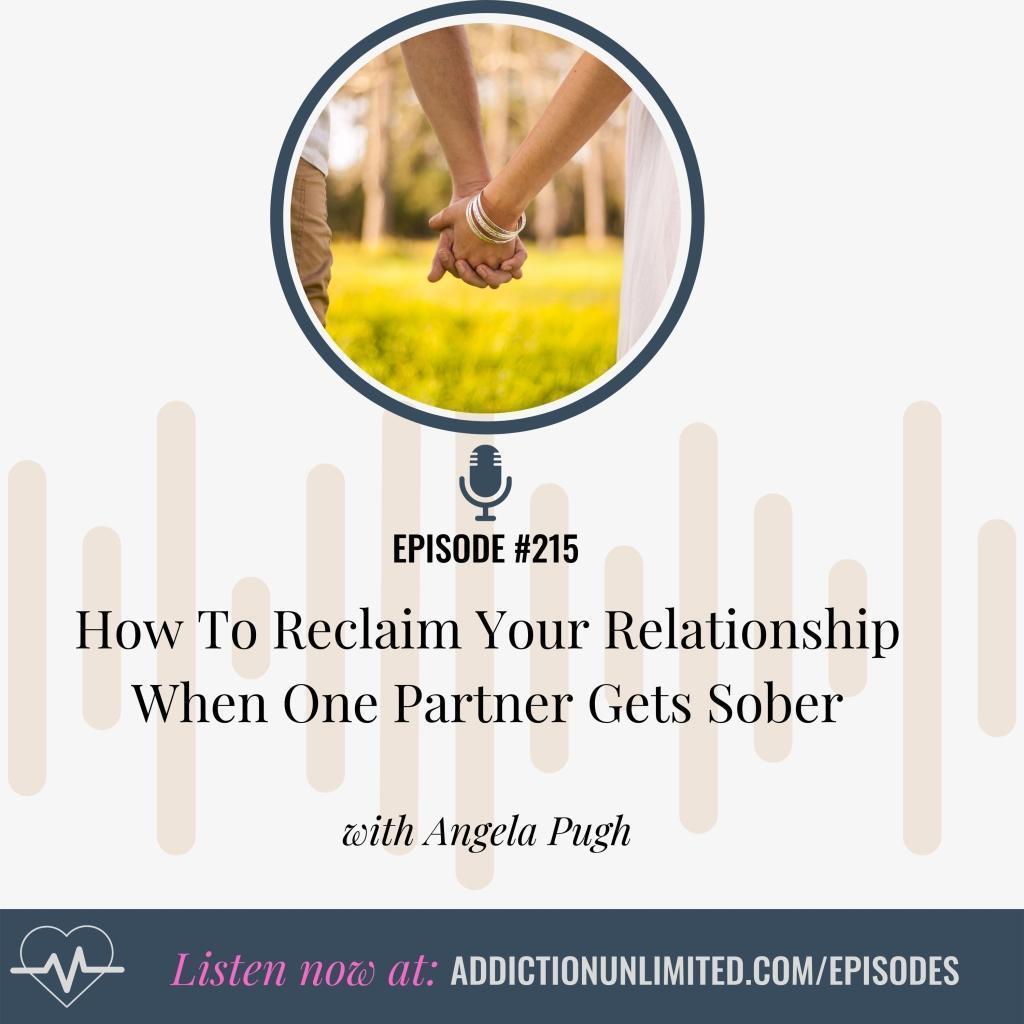 Choosing to get sober can be one of the scariest, wildest, and most beautiful decisions you ever make.
But what about the people you share your life with and, possibly, shared drinks with?
Those that held your hair while you were sick, forgave you for the awful things you said and did, who babysat you, tucked you in, and lied to your family and friends to protect you.
Addiction doesn't only affect the alcoholic, for better or worse. It also profoundly affects the lives of the people closest to you.
In this episode, Amorie and Steven talk about how alcoholism and sobriety has both challenged and strengthened their relationship.
We talk about the before and after, how their relationship has changed, how they've grown, and how alcoholism really affected their lives.
And, you are invited to the conversation.
I'm sitting down with one of my favorite guests ever, Amorie, to talk about what has changed in her marriage thanks to alcohol, and how you can support, protect, and grow your relationship while you build your recovery support that helps you be a better partner.
We talk about:
How she struggled and what roadblocks her husband saw early on
What was the hardest part for her husband as the spouse of someone getting sober
And the connection recovery has brought to their marriage
I hope this episode gives you the encouragement to tackle the difficult and awkward parts head on with the people you love.
My alcoholism affected everyone around me, and I make sure my recovery does, too.
For more support and conversation, join us in the Facebook group!
Thinking about working with me as your Coach? Check out the options here.