Podcast: Play in new window | Download (Duration: 38:17 — 39.9MB) | Embed
Subscribe: Google Podcasts | TuneIn | RSS | More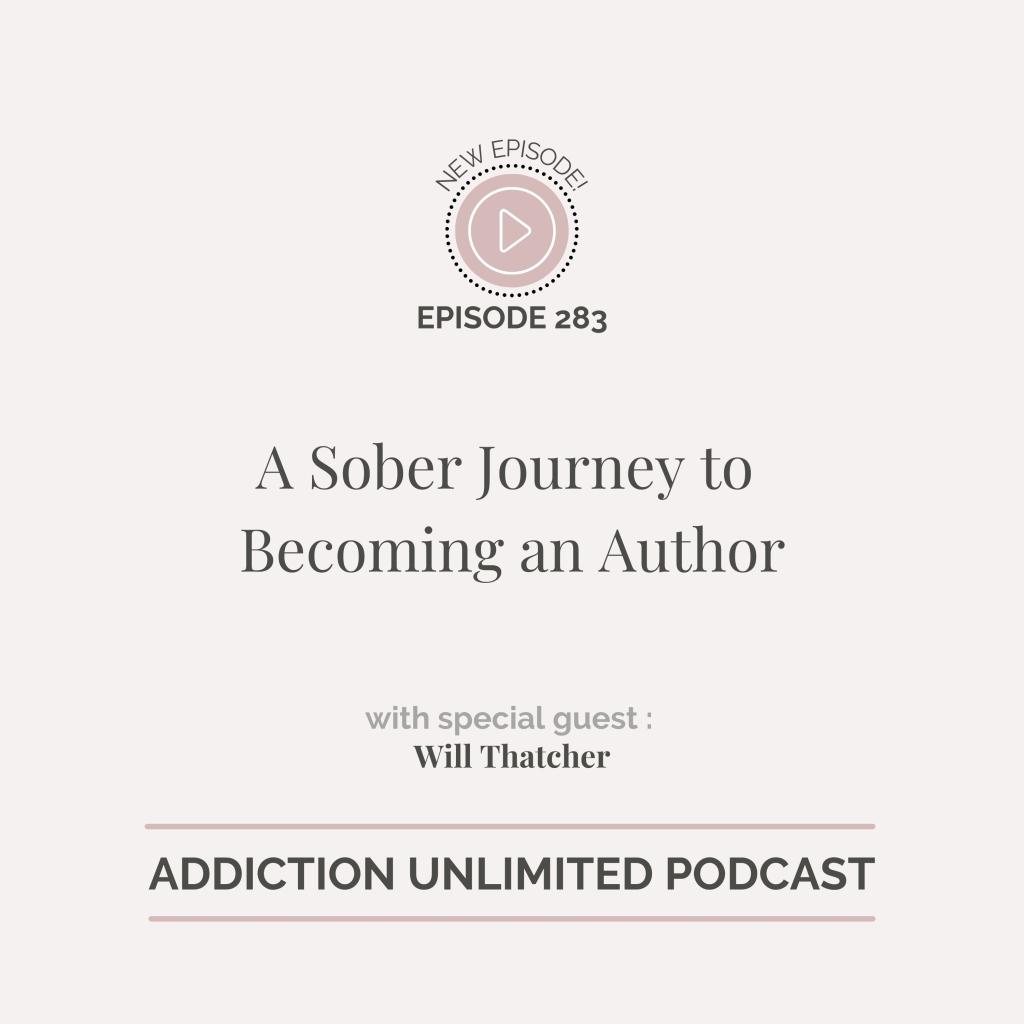 Ever wonder what's possible when you change your life?
In this episode, we'll get into the amazing success story of Will Thatcher, a sober guy and published author.
Will, the author of Killing Hurt, has taken his recovery to new levels by harnessing a passion that was already inside of him but had been hiding quietly for years.
I understand that feeling of wanting to do things, have fun in your life, and be passionate about something – when I got sober, I had no idea who I was or what activities I liked!
But let me assure you, it changes the game and can transform your sober life, just like it did for Will.
And here's the thing: You don't have to be a pro with years of experience with something or have a ton of money to spend to find what lights you up.
In this episode, Will shares it all. Including how his life was forever changed in one family vacation and what he did to get it together, to be a better father, husband, and now author.
Even if you are on the fence about the power of living sober, Will's story will empower you to dig deep to see what may be already inside you to make your alcohol-free life even better.
A sneak peek:
How his private drinking problem all of a sudden became very public
 What he did to stop
How he fell in love with a new genre of books, Addiction Fiction
When he knew he wanted to have more fun in sobriety
The process of writing a book for the first time
So if you're eager to unlock the potential of sobriety and have more fun, pop in your earbuds and give this episode your full attention!
Links mentioned in this episode: 
Get the book, Killing Hurt: https://amzn.to/44ZyKpG
Facebook Group: https://www.facebook.com/groups/addictionunlimited
Book A Call With Angela: addictionunlimited.com/call
Rate, Review, & Follow on Apple Podcasts
"I love Angela & Addiction Unlimited Podcast." <– If that sounds like you, please consider rating and reviewing my show! This helps me support more people — just like you — to keep moving forward to the recovery lifestyle they want.  Click here, scroll to the bottom, tap to rate with five stars, and select "Write a Review." Then be sure to let me know what you loved most about the episode!