Podcast: Play in new window | Download (Duration: 42:44 — 36.9MB) | Embed
Subscribe: Google Podcasts | TuneIn | RSS | More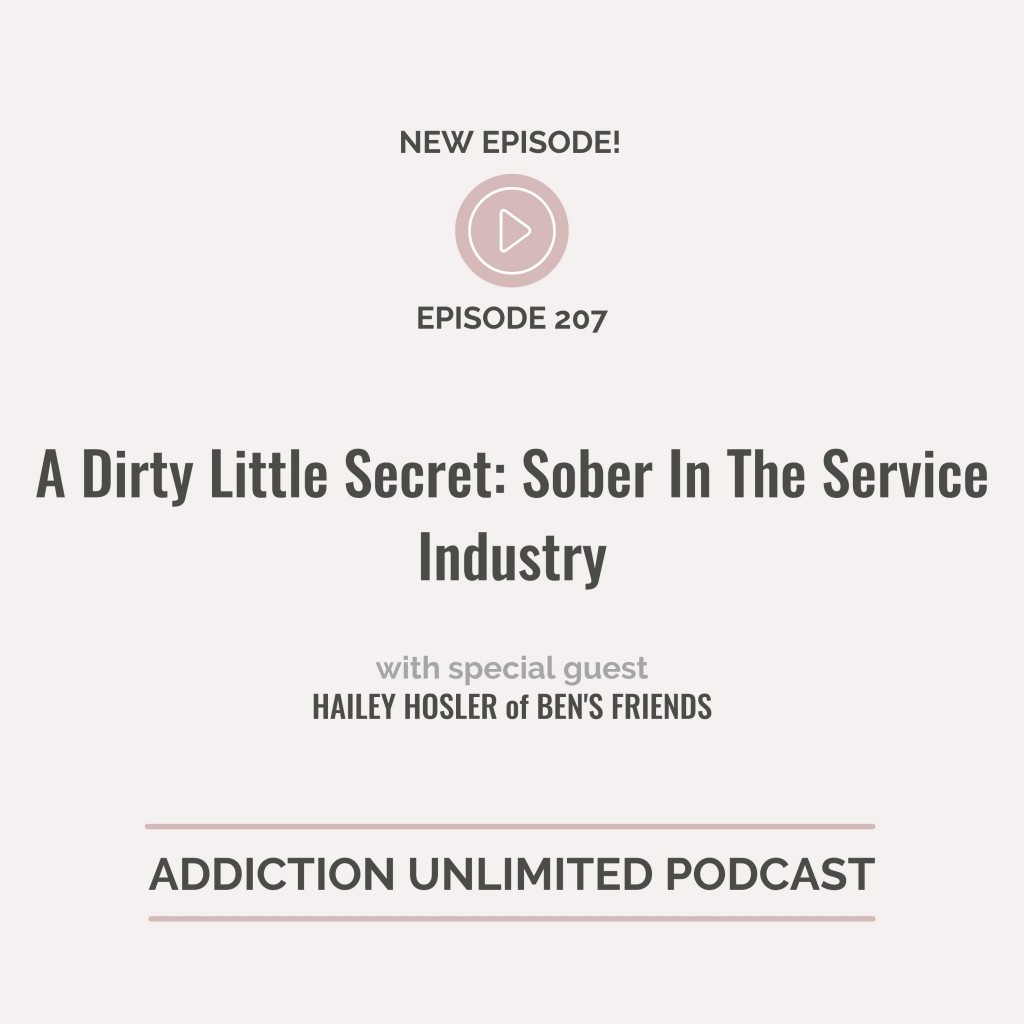 When you work in the service industry as a bartender, server, chef, or anything else, you know firsthand the culture is all about late nights and hard partying.
People who work in restaurants, food service or hospitality have higher rates of problem drinking and substance abuse than the general population.
As I researched this topic, this fact came up over and over again, year after year.
And it's a life I lived for two decades.
When the time comes that you have to face hanging up your party hat, the overwhelm is even more daunting when it is, literally, your job.
The questions run rampant in your head, "Can I do it??", "Will I have to leave my profession??", "Will sober people accept me??"
Thankfully there are friends and resources now to support us in every field, including the food and beverage industry.
Ben's Friends co-founder, restauranteur Steve Palmer said to Forbes magazine, "The industry enabled my addiction so readily and completely that I nearly drank myself to death on the job," says Palmer.
I can easily relate to that statement.
Sober people are powerful and innovative, and we can overcome obstacles like no others. So Steve Palmer and Mickey Bakst joined forces to create a sober community for service industry workers.
We have seen far too many good people lose themselves, their careers, and sometimes even their lives to alcohol and drug abuse. We were compelled to act when Ben Murray, a friend and colleague, took his life in 2016 because of his addiction. We could no longer stand by and watch tragedies strike around us – we needed to try to help. Through the pain of this loss, Ben's Friends was created.
https://www.bensfriendshope.com/about
Support and fellowship for food and beverage professionals with meetings online and in-person in some cities. A safe space to connect and support one another Ben's Friends is a community, not a program.
Learn more about Ben's Friends here. 
Join us in the Facebook group here.