Podcast: Play in new window | Download (Duration: 30:22 — 28.3MB) | Embed
Subscribe: Google Podcasts | TuneIn | RSS | More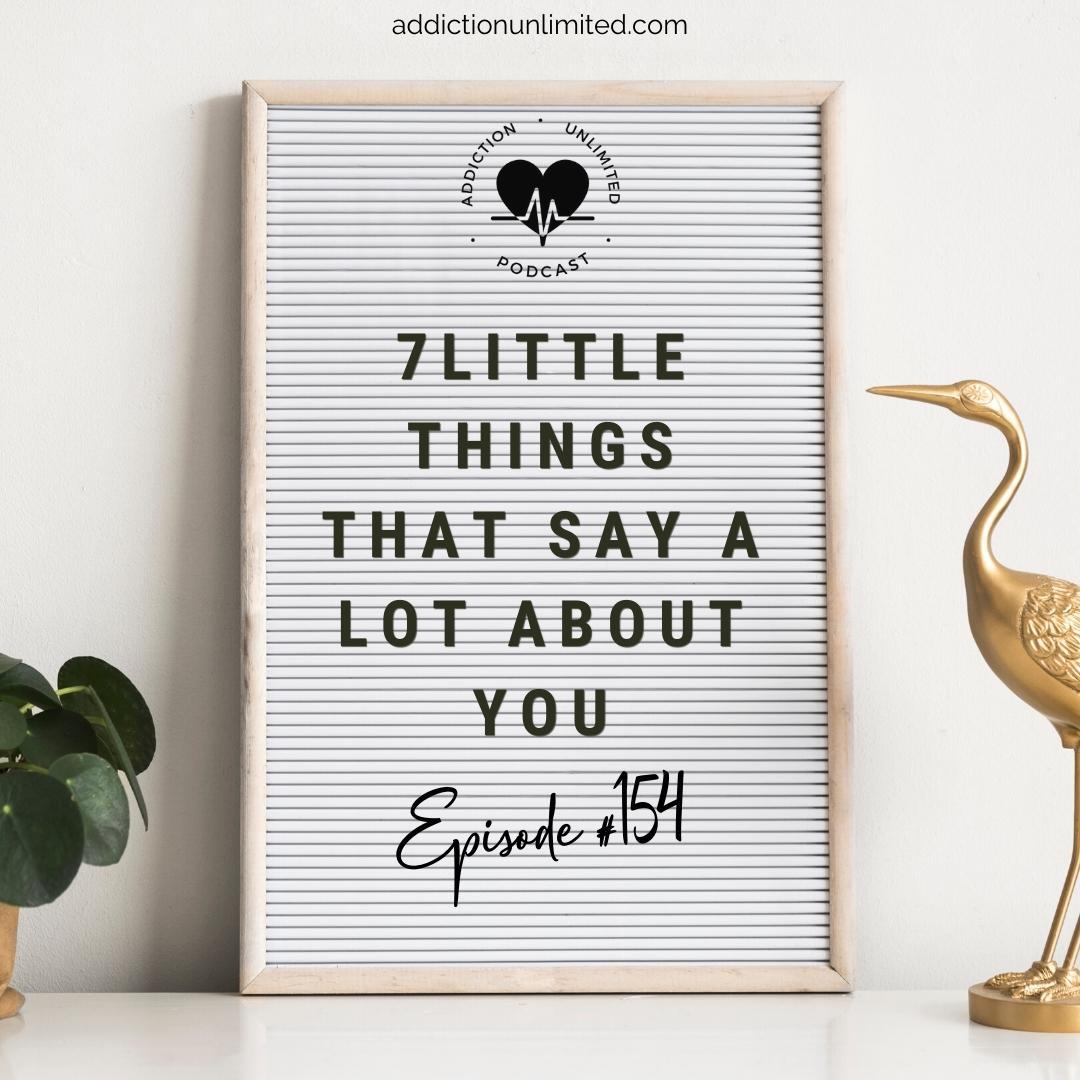 Your biggest responsibility in life is to be the best version of yourself and be responsible for your own life and behaviors.
I came across this fantastic article by Anthony J. Yeung, on Medium and I wanted to share his insights and how we can adapt it to our selves and our lives.
We spend a lot of time watching other people and making judgements about how and what they do. But, are you aware of what you are doing and how you are doing it? Are you showing up and being the person you want to be in your life?
You know yourself better than anyone else. You can tell other people whatever you want. You can create a picture of your life to portray and manipulate the picture you want others to see… but what is your actual truth?
You'll love this quick checklist of 7 things to check yourself.
Link to Anthony J. Yeung article:  https://medium.com/mind-cafe/7-little-things-that-can-tell-you-a-lot-about-someone-7a5f51157c3d
Join us in the Facebook group:  facebook.com/groups/addictionunlimited