Podcast: Play in new window | Download (Duration: 25:20 — 25.1MB) | Embed
Subscribe: Google Podcasts | Stitcher | TuneIn | RSS | More
Long-Term Sobriety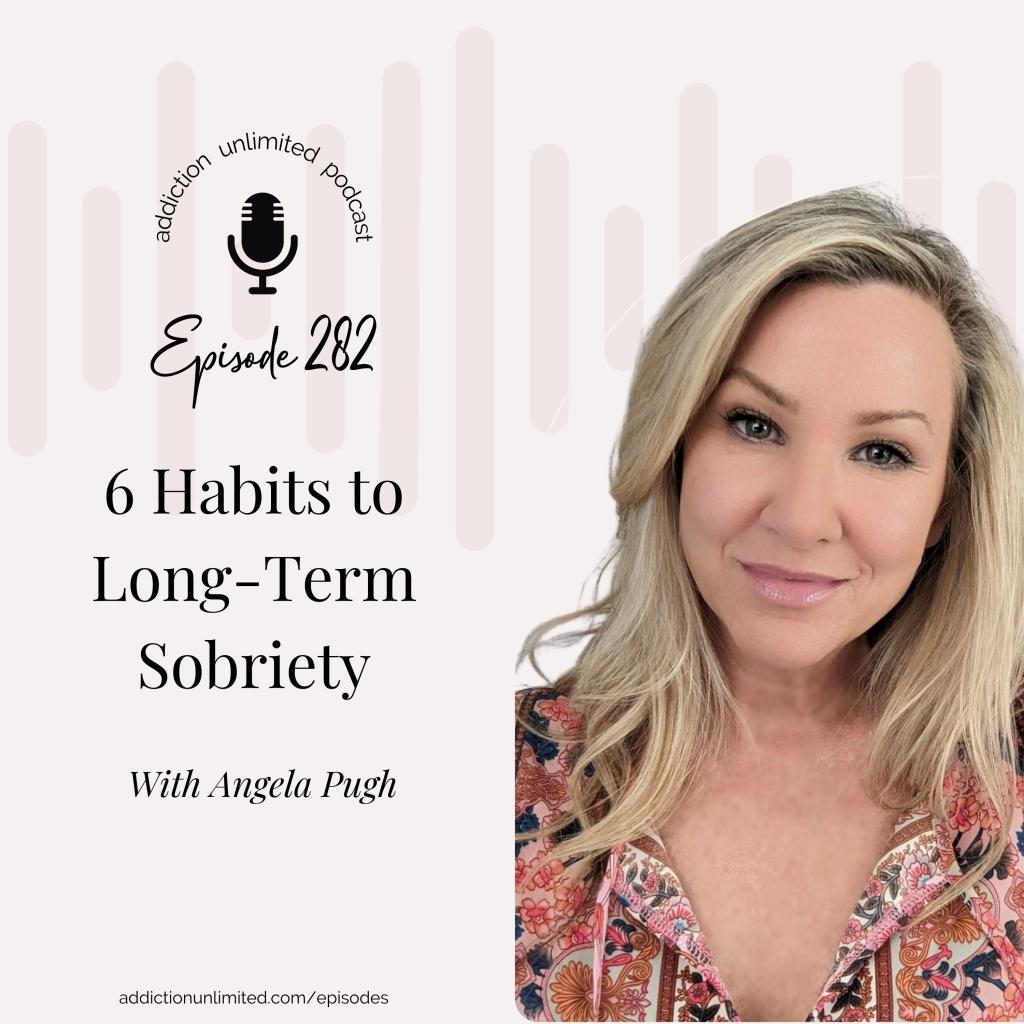 Successful recovery has everything to do with how you approach your daily life.
Imagine this scenario:
Your recovery is going great. You're staying sober everyday, things are on track, and overall, you're feeling pretty proud of what you've accomplished so far.
But let's b real — you're also feeling a little bit burnt out from pouring every ounce of your soul into your sobriety, and some things are starting to slip because… well, you're human, living life.
Maybe your days are packed so full you feel like you have absolutely no room to breathe, or you're losing focus on the actions that got you this far because your mind is constantly occupied with other things.
Or maybe you're feeling overwhelmed and scattered, and have no idea where to even start.
Can you relate?
I don't know about you, but if I look to far into the future, I can easily get frazzled.
Overthinking everything, trying to think of every possible scenario that I can't control, and it starts to feel like I have no idea what I'm doing.
In this episode I'm sharing my list of 6 habits you can start working on today, to stay on top of your game and move forward with a clear path to long-term recovery and all the other goals you have for your life!
It's time to tighten things up, my friend — are you ready?
Links mentioned in this episode: 
Facebook Group: https://www.facebook.com/groups/addictionunlimited
Book A Call With Angela: addictionunlimited.com/call
Rate, Review, & Follow on Apple Podcasts
"I love Angela & Addiction Unlimited Podcast." <– If that sounds like you, please consider rating and reviewing my show! This helps me support more people — just like you — to keep moving forward to the recovery lifestyle they want.  Click here, scroll to the bottom, tap to rate with five stars, and select "Write a Review." Then be sure to let me know what you loved most about the episode!