Podcast: Play in new window | Download (Duration: 35:24 — 31.1MB) | Embed
Subscribe: Google Podcasts | Stitcher | TuneIn | RSS | More
Thrive in Life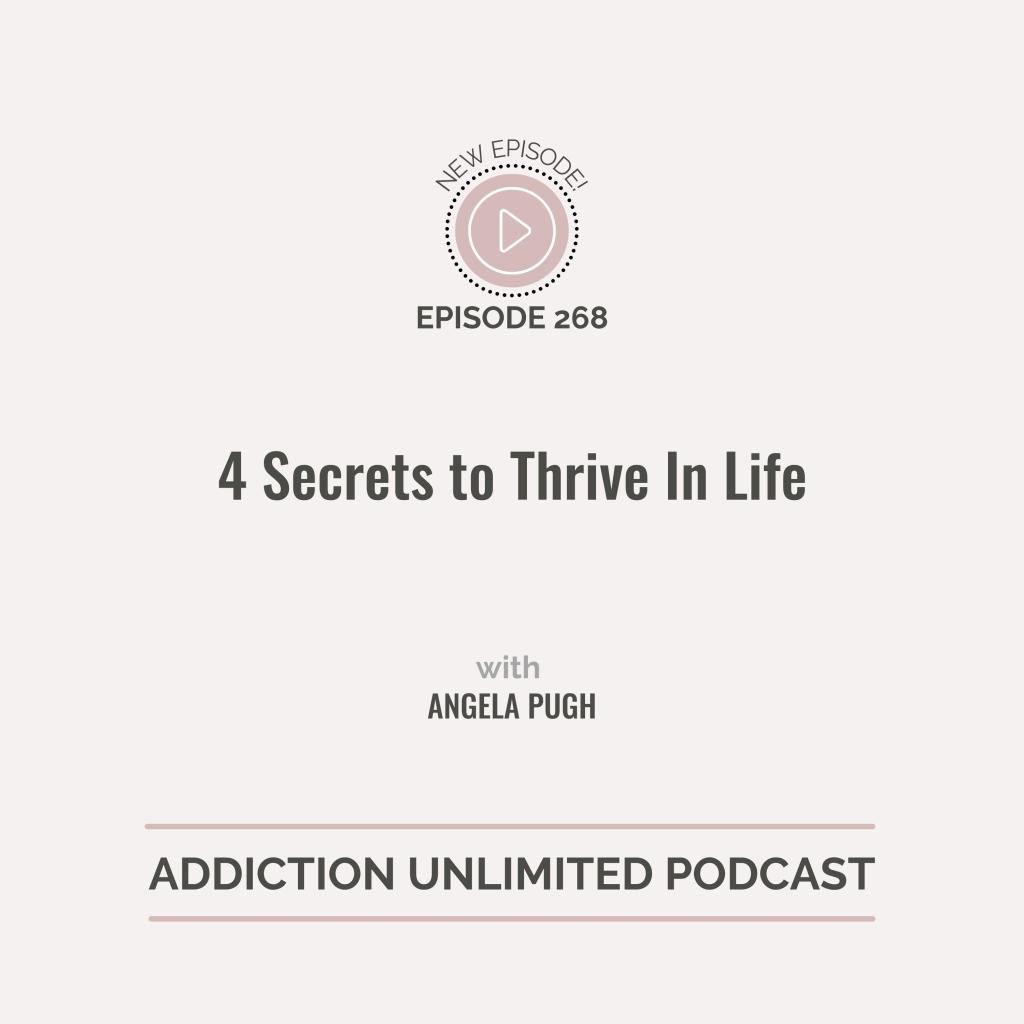 Do you ever feel like you're struggling to feel like you're making progress in your life, or, you find it challenging to figure out what to do to feel better despite all the changes you're trying to make?
Don't worry you are not alone. And as your personal Life Coach I am here to help you turn your life into a success story.
And, I know first hand how frustrating it can be when you feel like you aren't gaining traction, or, when your efforts don't seem to be paying off. But imagine, for a moment, if you could make a couple of simple tweaks to have a life that is thriving, creating the relationships and social life you really want, and yes, to feel like you are in control of your life and future.
Well that's my mission today. I'm going to share with you the 4 things that I have found thriving people do differently than people who are going through the motions everyday with no growth or real joy.
I'll show you how you have all the power you need, to have the life you want.
–> A powerful (and often overlooked) way to break down guilt and shame.
–> An awesome checklist of actions you can take RIGHT NOW to feel better!
–> My favorite quote that changed my life… and can change yours.
Fire up your earbuds, my friend, because this is a short list to create big results and I can't wait to share it with you.
Links mentioned in this episode: 
Join the Facebook Group: https://www.facebook.com/groups/addictionunlimited
Book A Call With Angela: addictionunlimited.com/call
Rate, Review, & Follow on Apple Podcasts
"I love Angela & Addiction Unlimited Podcast." <– If that sounds like you, please consider rating and reviewing my show! This helps me support more people — just like you — to keep moving forward to the recovery lifestyle they want.  Click here, scroll to the bottom, tap to rate with five stars, and select "Write a Review." Then be sure to let me know what you loved most about the episode!