Podcast: Play in new window | Download (Duration: 19:02 — 17.3MB) | Embed
Subscribe: Google Podcasts | Stitcher | TuneIn | RSS | More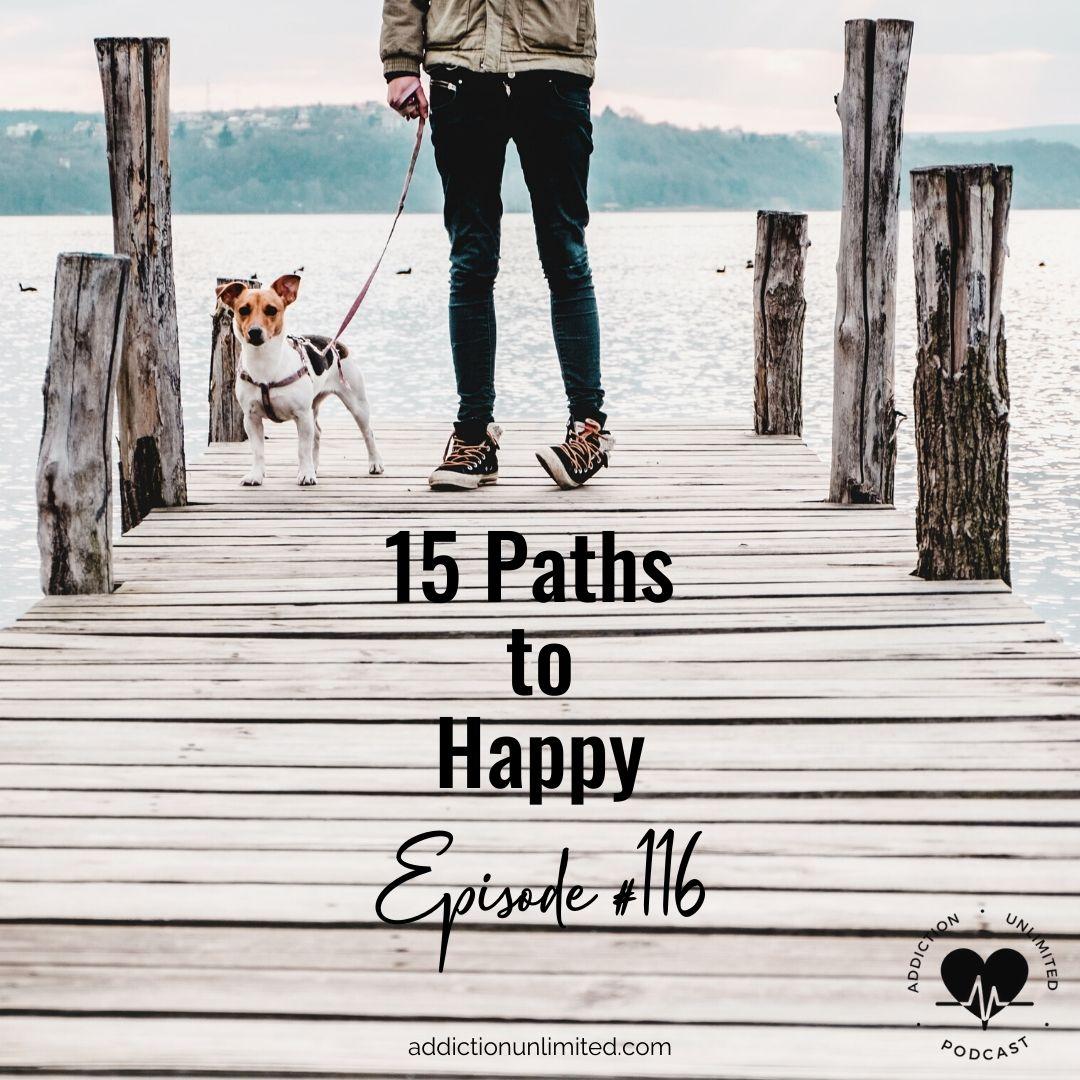 This is our last episode of the Double Down on Your Recovery series.  This has been incredible!
Five weeks of double episodes, double the support, double the strategies. We've covered a lot of issues, and I've given you some pretty simple and focused action steps to really get you where you want to be, and we're going to continue on exactly that same path today.
15 Paths to Happy. 15 quick and easy strategies you can take with you to remind yourself of the life you want and the person you want to be.
You want to quit drinking to feel better and be a better person and sometimes that seems much more challenging than you thought it would be.
This episode is fast and FULL of actionable steps you can take TODAY to feel better, get your thoughts in the right place and heading the right direction.
Just because double episodes are coming to an end doesn't mean BONUSES are coming to an end… listen close to this one because there are a couple of announcements you won't want to miss!
BONUS:  https://www.myrecoverytoolbox.com/series
Want to work with Angela? Schedule a free consultation:  https://www.myrecoverytoolbox.com/recovery-coaching
Join the Facebook group:  https://www.facebook.com/groups/addictionunlimited/