Podcast: Play in new window | Download (Duration: 47:05 — 41.4MB) | Embed
Subscribe: Google Podcasts | Stitcher | TuneIn | RSS | More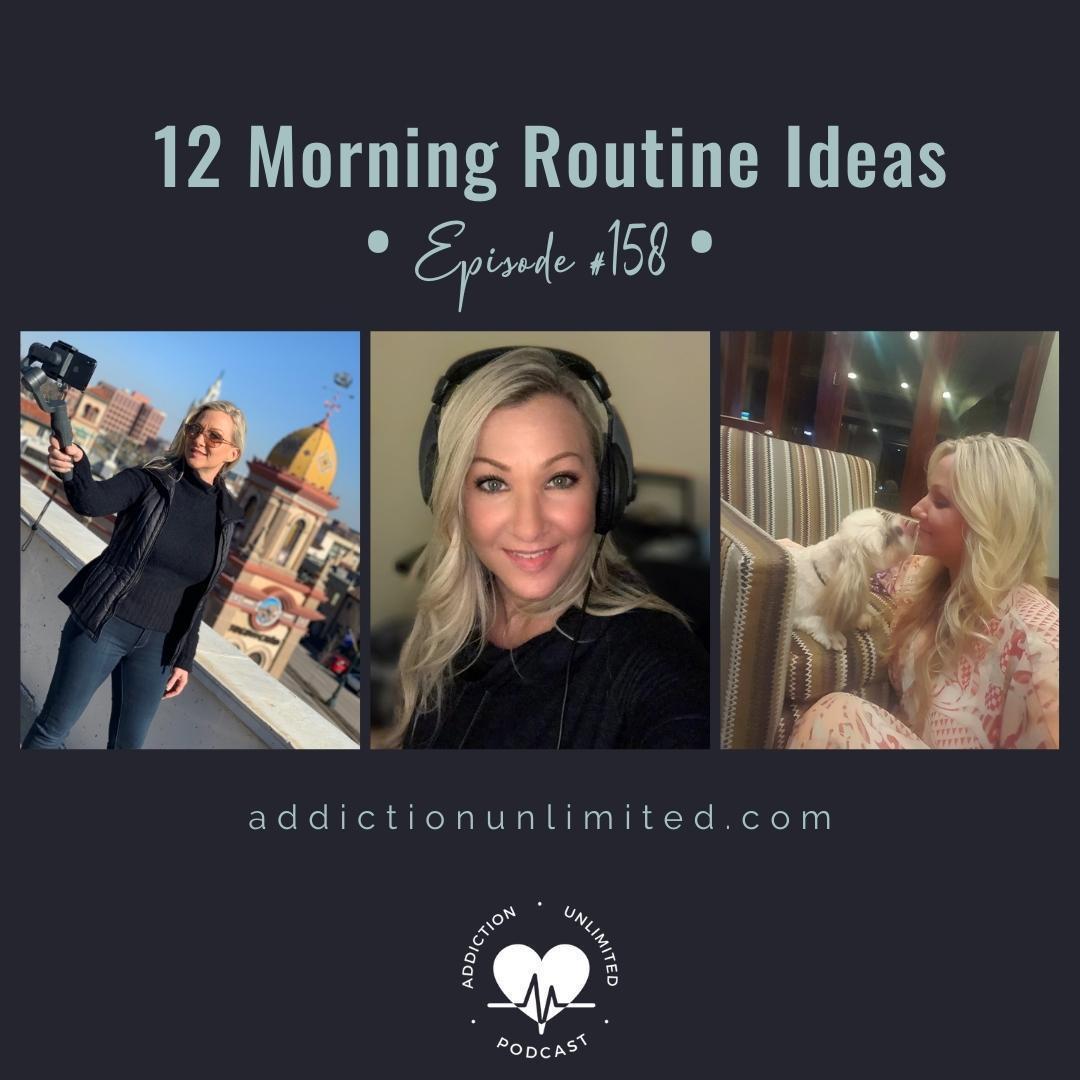 You hear the alarm go off, you don't want to get up because you stayed up late last night watching one more episode of that show you love, you hit the snooze, and hit it again… and again.
Next thing you know, you're 20 minutes late and already mad at yourself and your day and you haven't even left the house yet!
Imagine how you would feel with a simple routine that only takes a few minutes and sets you up to have a great day everyday. You feel good, relaxed, on top of your game, you're smiling, taking your time with that morning cup of coffee and the insanity of your kids just rolls off your back. Because you are already crushing your day.
I start with a morning conversation with myself and the committee to set my intentions for the day. You'll hear all about this in the episode. If you need a starter conversation try this simple sentence:
"I'm looking forward to having a positive, productive and calm day."
Easy peasy.
If you want my list of 12 Morning Routine Ideas from this episode you can join our Facebook group because I posted it in there for you to see, save and use. If you are a Sober Society member you can find this in your member portal! 🙌
You want to be intentional in your life. Use your time to your advantage and create these mini-victories that you can celebrate all day long, instead of being lazy and sloppy and being irritated and tired all day.
Get the list, be intentional, have a routine.
Join the Facebook group here: https://www.facebook.com/groups/addictionunlimited